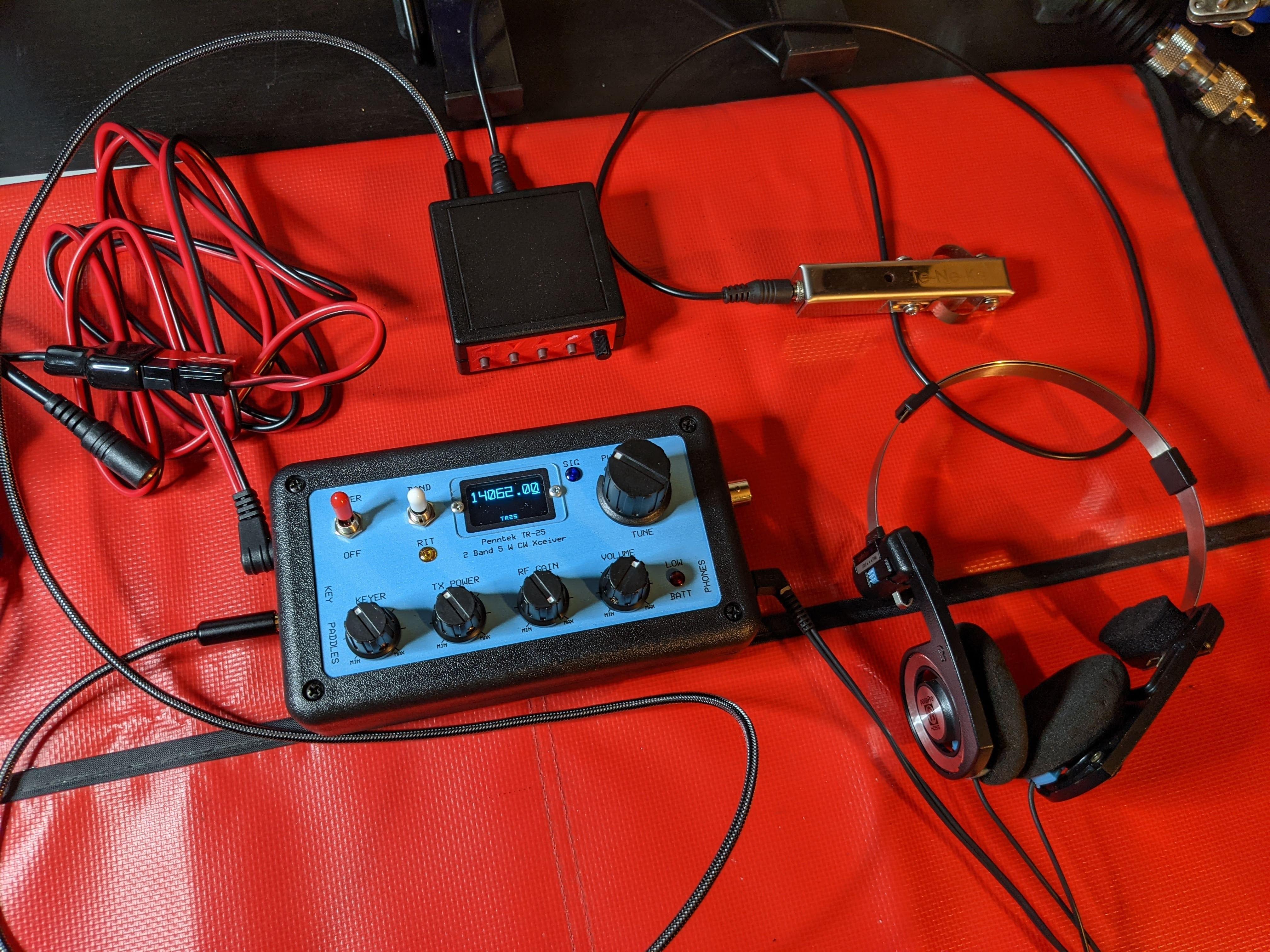 There is no escape from the fact that Ham Radio might be an expensive hobby. This is why I am really grateful to folks like G0UPL and WA3RNC who come up with affordably priced kits so new hams may try SOTA without having to break their piggy banks.
While I am a huge fan of QCX-mini with only 3 watts out I find it a bit underpowered and lacking band agility - QCX is a single band transceiver. I was in a situation a couple of times when an antenna farm on the summit of a mountain I was trying to activate was making a lot of noise on either 40 or 20 meter band forcing me to use the other one. On top of that 20 and 40 meters band signals propagate differently. Switching bands allows you to shift zones where your signals are heard so you may reach folks who were in a shade on another band.
This is why as soon as I heard about TR-25 - 5 watt CW-only 20/40 meter transceiver kit I was sold on immediately. Just in case - I'm not sponsored by WA3RNC in any way and paid a full price for the kit.