Mt. Diablo SOTA activation 2020-10-17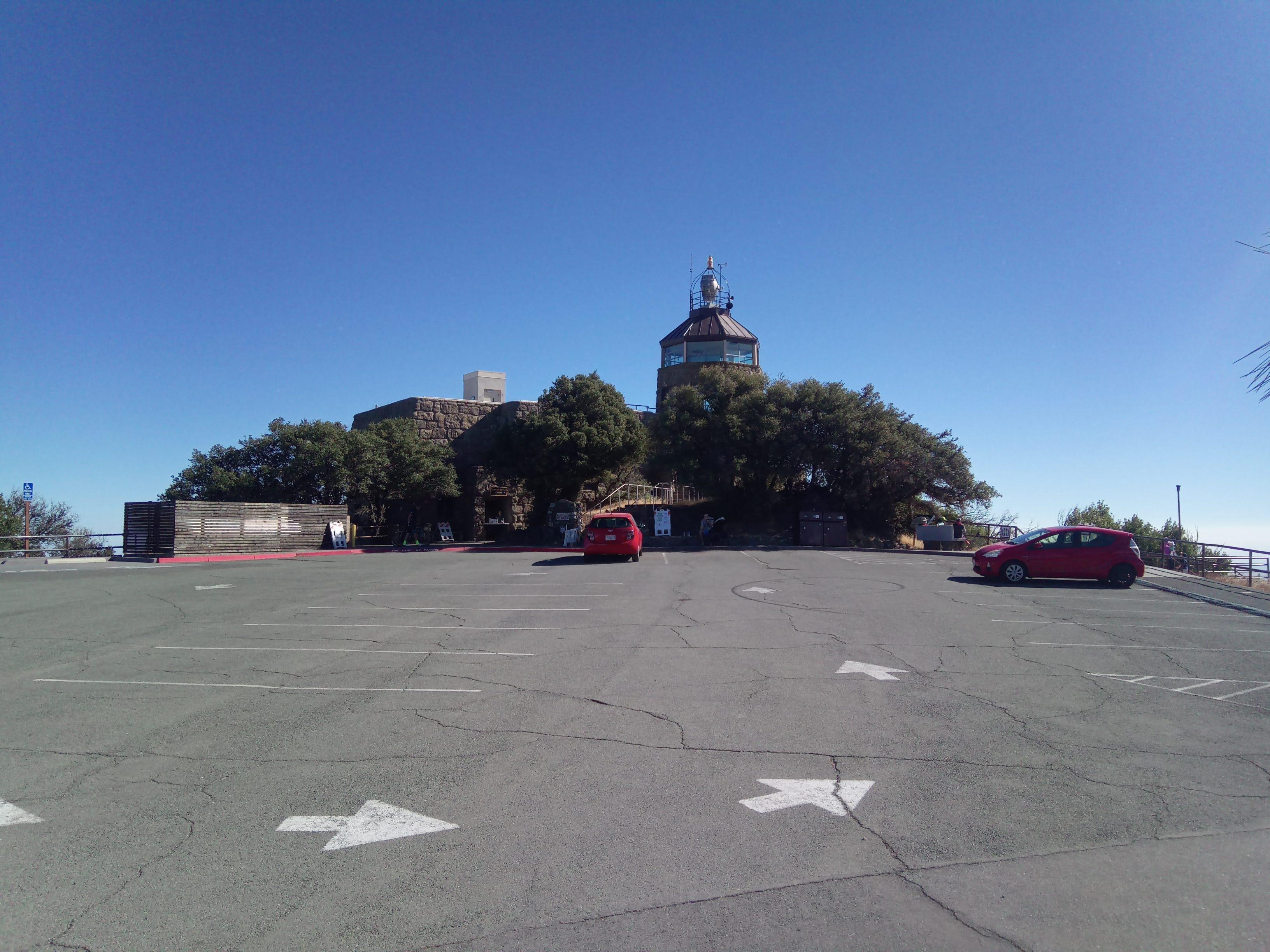 Hey-hey, buckle up for yet another SOTA activation report! This time our guest is Mount Diablo aka W6/CC-045.
Need to confess - as a kid I spent an unhealthy amount of time playing Diablo and Diablo II games. Dark atmosphere, fast paced real time isometric combat and RPG elements made for an ideal mix. While I could spend more time studying instead of wasting time playing games there is hardly any other piece of media that made me wish to become a software engineer more. Well, maybe Might & Magic VI. And also probably Doom. But Diablo is definitely one of the trinity.
Why do I mention that? Because Diablo game had been named after Mount Diablo. Don't trust me, check David Brevik talking about the game.
So yeah this is one of those mountains very important to me.
The name and wee bit of history
According to sources cited in the Wikipedia article, the name was given to the mountain by Spaniards. A group of local Miwok people were pursued but were able to disengage in a thicket near the mountain. This event had been attributed to Devil intervention hence the name. Locals called the mountain Tuyshtak and Sukkú Jaman.
The summit can be seen virtually from anywhere in the Bay Area and was chosen as the first surveying initial point for Northern California and Nevada. If I recall correctly Mount Diablo meridian and baseline marker can be found inside the beacon tower.
One of the interesting features is an aircraft beacon / lighthouse on the summit. One of the last artifacts of the pre-radio navigation era, the light beacon was installed by Standard Oil 1928 to guide aircraft to Oakland and San Francisco airports. Disabled after the attack on Pearl Harbor to prevent its use by Japanese it lost its significance as a navigation aid over the course of the war and was not re-lit until 1964 when Fleet Admiral Chester Nimitz who was a Commander in Chief of Pacific Forces during World War II established the tradition to light the beacon up on December 7 to honor those who served and sacrificed. The beacon is also lit on Sundays during an ongoing Covid-19 pandemic.
Mount Diablo area is a home for one of the largest and most active amateur radio clubs in California - Mount Diablo amateur radio club. I've got my Extra license there!
Yet another attractive feature is that one can drive up to the very summit. Unsurprisingly Mt. Diablo is one of the most activated peaks in the W6 SOTA region with 95 activations as I write this post. Mountain prominence allows for low launch angles so you will be heard from afar. Derek K9DJV operates frequently from here on weekends, on 146.520 MHz FM with a directional antenna. I was receiving him on my Baofeng while approaching Clouds Rest in Yosemite and Lassen Peak in Lassen Volcanic. Had never been able to reach back with my rubber duck antenna. Didn't meet him this time as well! Well, someday, someday…
Getting there
The mountain is a part of California State park. There are two entrances - a southern one and a northern one. Roads converge closer to the summit. Entrance fee is $10 at the moment. I would recommend having cash - rangers had trouble with a payment terminal last time I visited. You can also camp in the park, online reservation required.
My personal favorite hike in the park is the Summit Trail but this time I just drove all the way up.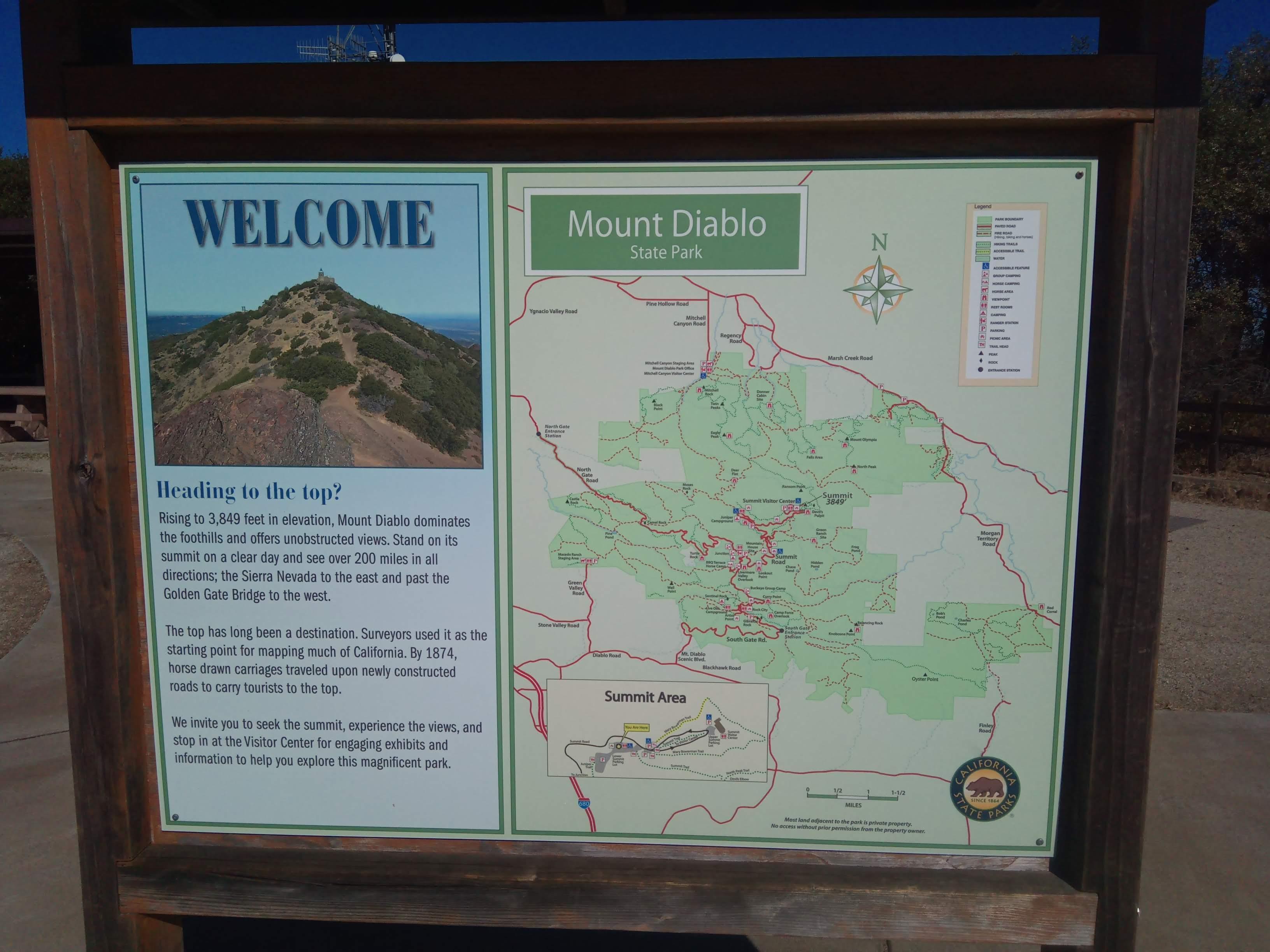 Getting to the summit parking lot early never hurts but people shuffle in and out constantly so finding a parking spot should not be extremely difficult.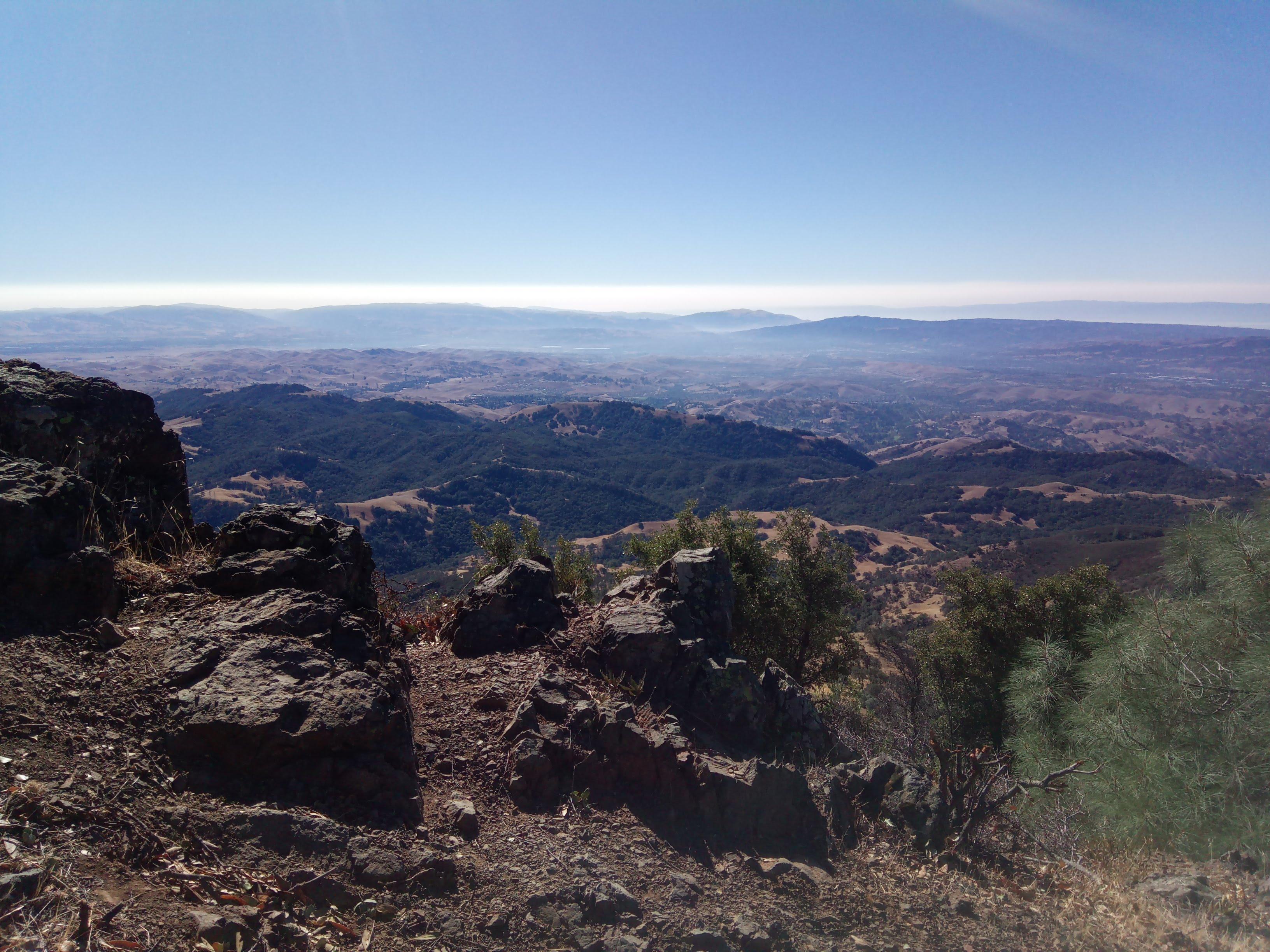 Mount Diablo is one of the most prominent peaks in the Bay Area so you can see a lot of the Bay Area from there.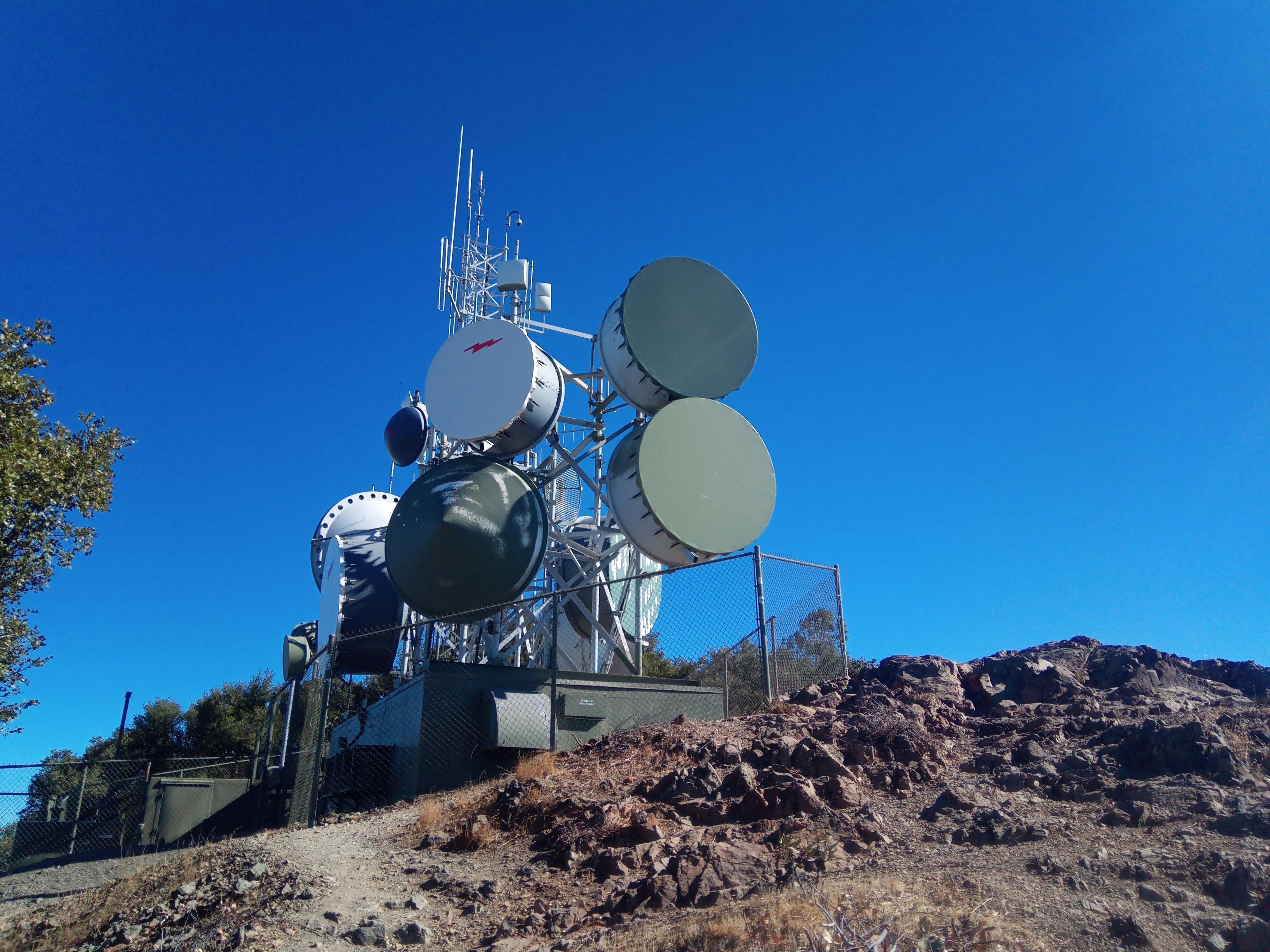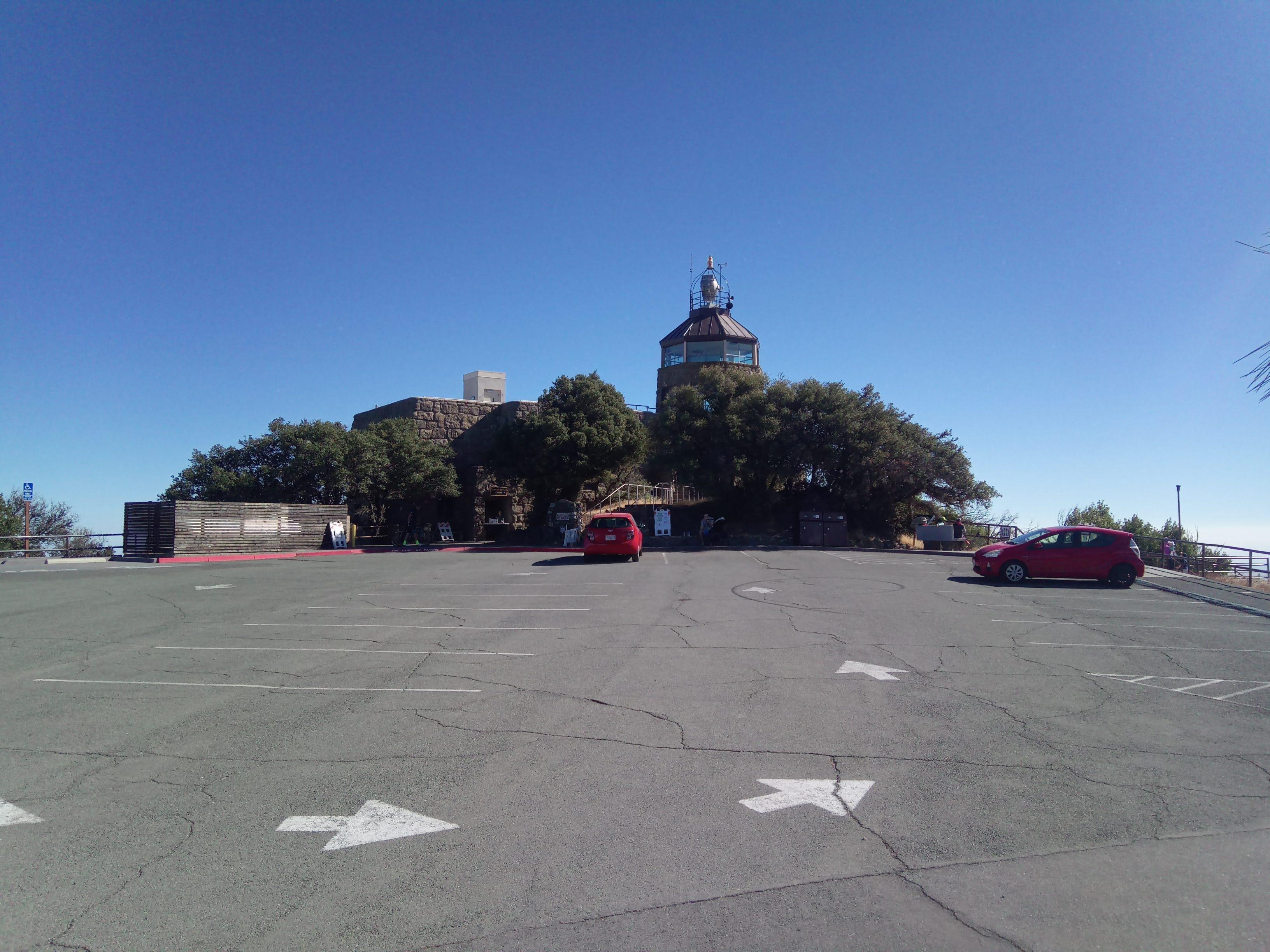 Upper parking access is closed but it's just about 150 - 200 feet from lower summit parking.
Mount Diablo SOTA activation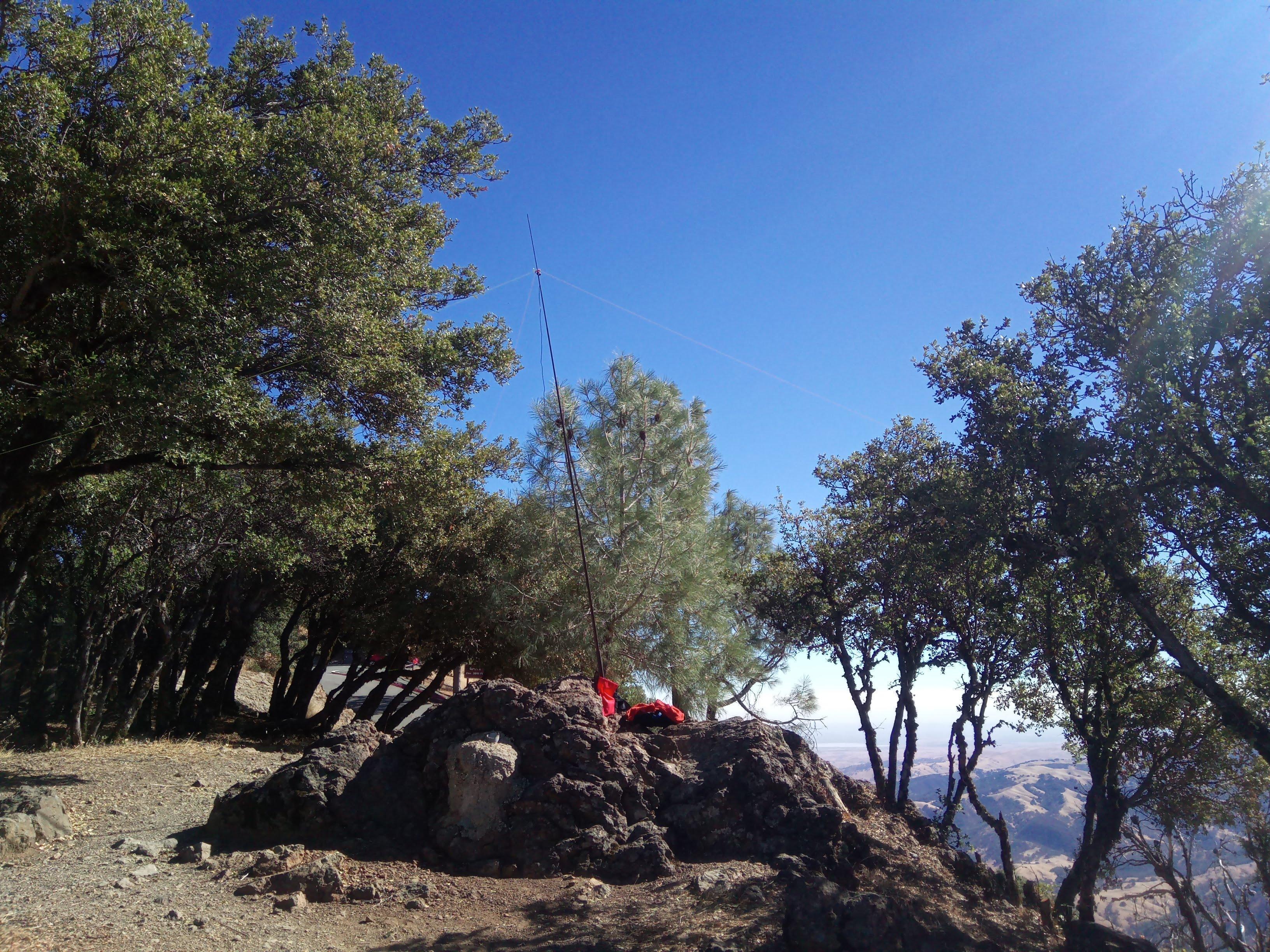 In hindsight I don't think I chose the place to operate from properly. Too close to the antenna farm, had a lot of noise pumped into my QCX+ so unfortunately could not copy quite a few folks. Sorry about that!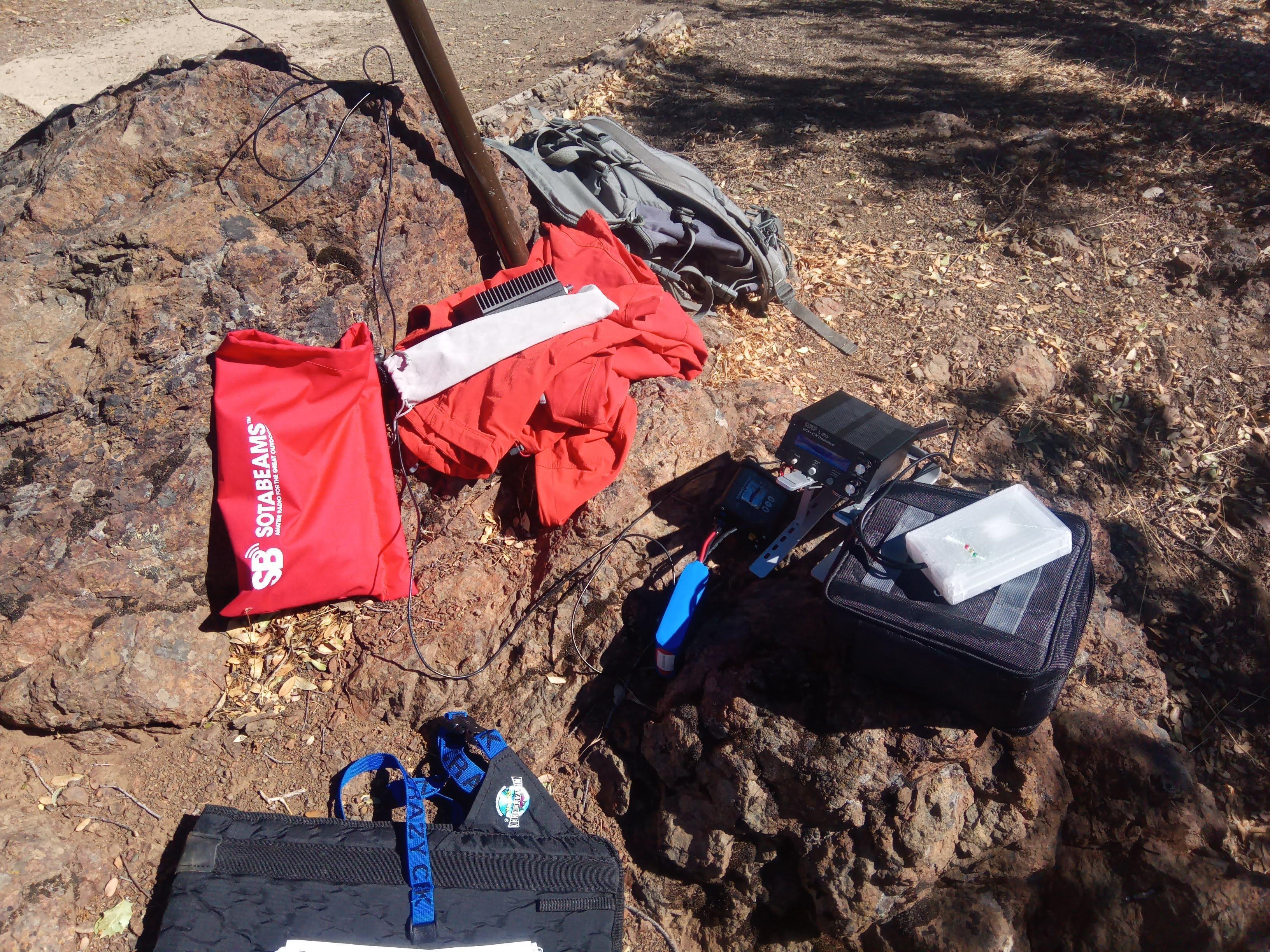 Had QCX+ rig with an amplifier and GPS module with me. After the SOTA activation I, once again, tried my luck with WSPR mode and again no one heard me. I believe I found what I'm doing wrong, will test and provide the details in the next blog post.
Stations worked from W6/CC-045
Oh my! This was quite a day, I've got contacts from two Mountain Goats! KX0R and WG0AT from Colorado! Steve's WG0AT YouTube channel and Twitter are how I learned about SOTA in the first place. Grateful to all the chasers - only you folks make an activation possible.
| Time UTC | Call sign | RST sent | RST received | Frequency | Mode | Location |
| --- | --- | --- | --- | --- | --- | --- |
| 18:47 | K6YK | 599 | 559 | 14.062 | CW | CM97 |
| 18:51 | AD0WB | 599 | 559 | 14.062 | CW | DM79 |
| 18:54 | WG0AT | 599 | 559 | 14.062 | CW | DM79 |
| 19:04 | VE7HI | 599 | 559 | 14.062 | CW | CN89 |
| 19:10 | KX0R | 599 | 559 | 14.062 | CW | DM79 |
| 19:15 | KB1LQD | 599 | 559 | 14.062 | CW | DM03 |
| 19:17 | KT5X | 599 | 559 | 14.062 | CW | DM75 |
See you next time! 73 K0SSK out.