Tamarack mountain SOTA activation 2022-03-20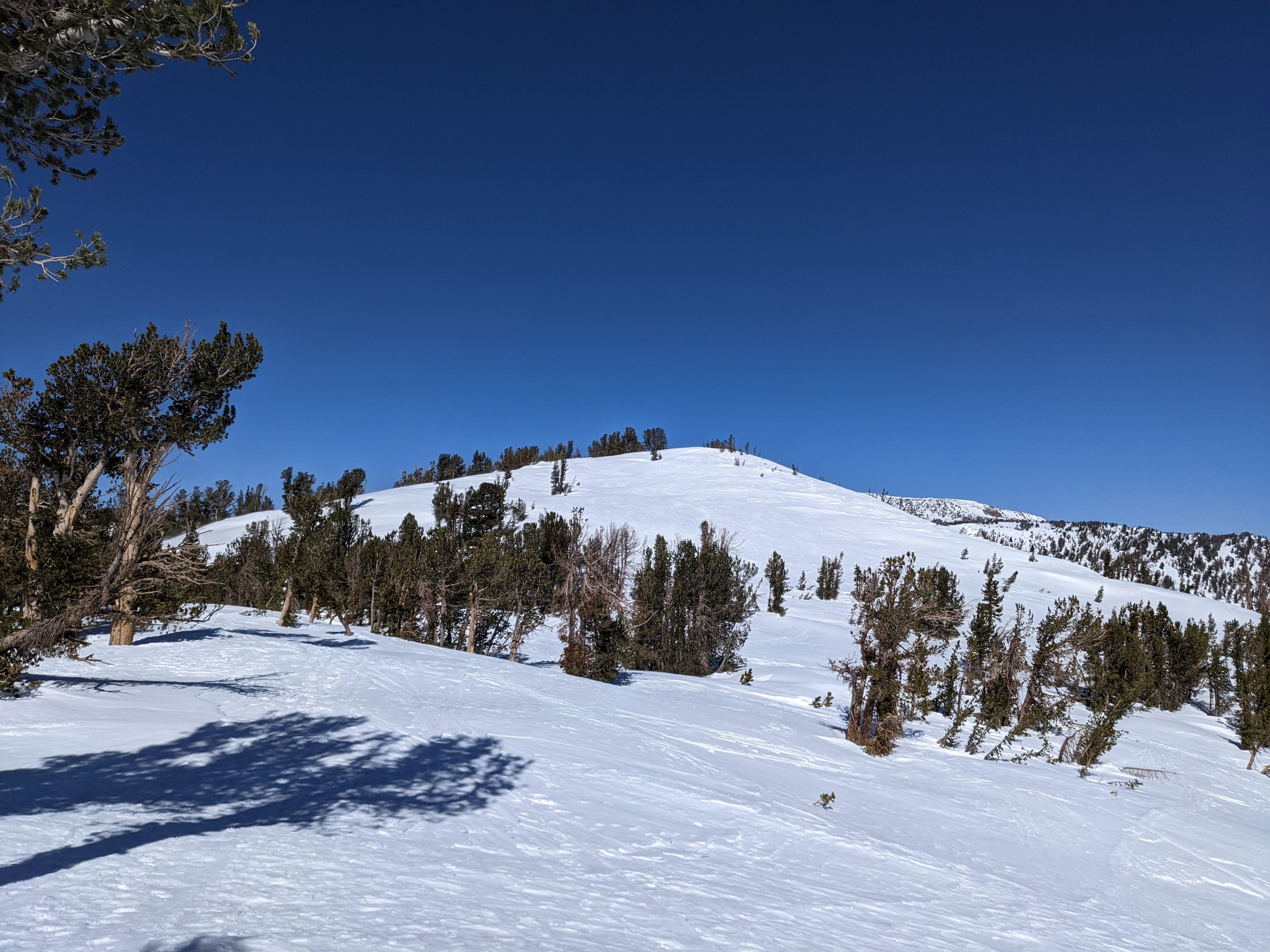 Hey-hey friends, welcome back. Last couple of months have been hectic - Russia as you probably know invades Ukraine and I have quite a lot of family there under russian bombs. Alfred Thayer Mahan once said "The true speed of war is not headlong precipitancy, but the unremitting energy which wastes no time." So I am trying to do my best keeping calm, carrying on and staying frosty.
In line with staying frosty I decided to activate one the easier ten pointers in Sierra Nevada before snow melts and winter activation bonus expires in April.
Nevada's Tamarack mountain W7N/WC-003 (not to be confused with a namesake in Colorado) is located in Washoe county to the north of lake Tahoe. I am not a carpenter but it does not look to me that there are any tamaracks or larches there so the name is a bit confusing. I've heard of something called a "tamarack pine" but even if it exists I probably wouldn't tell it apart from a Joshua tree anyway.
Getting there
Here is the trail map. This is Mt. Rose parking lot you start from.
If you drive from California I would recommend to stay in Truckee, it is a 40 minutes drive from the trailhead - lot of dining there and some fairly priced accomodation options. During the season you can stay at Mt. Rose campground, but this was not an option in March.
On the trail
I was planning an activation week before but the forecast promised a snow storm and I decided to wait a bit. March 20 was a sunny day, with temperature slightly below freezing. Wind was a problem though: forecast 10-15 mph, but in reality some gusts felt like 40-50 mph.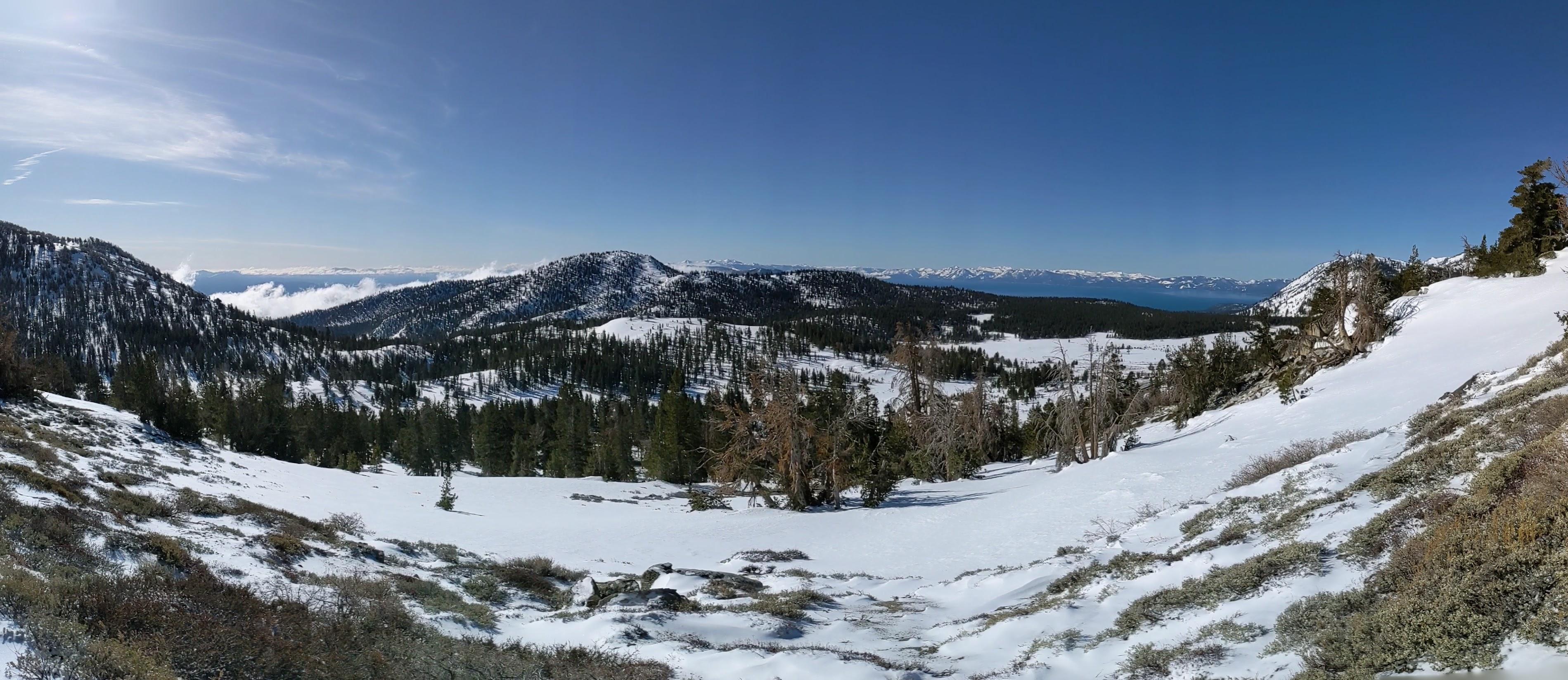 Walking on the western side of the ridge I was able to dodge most of the wind. Snow was very dense, no snowshoes needed but I would love to have microspikes on me (forgot them again agrh!).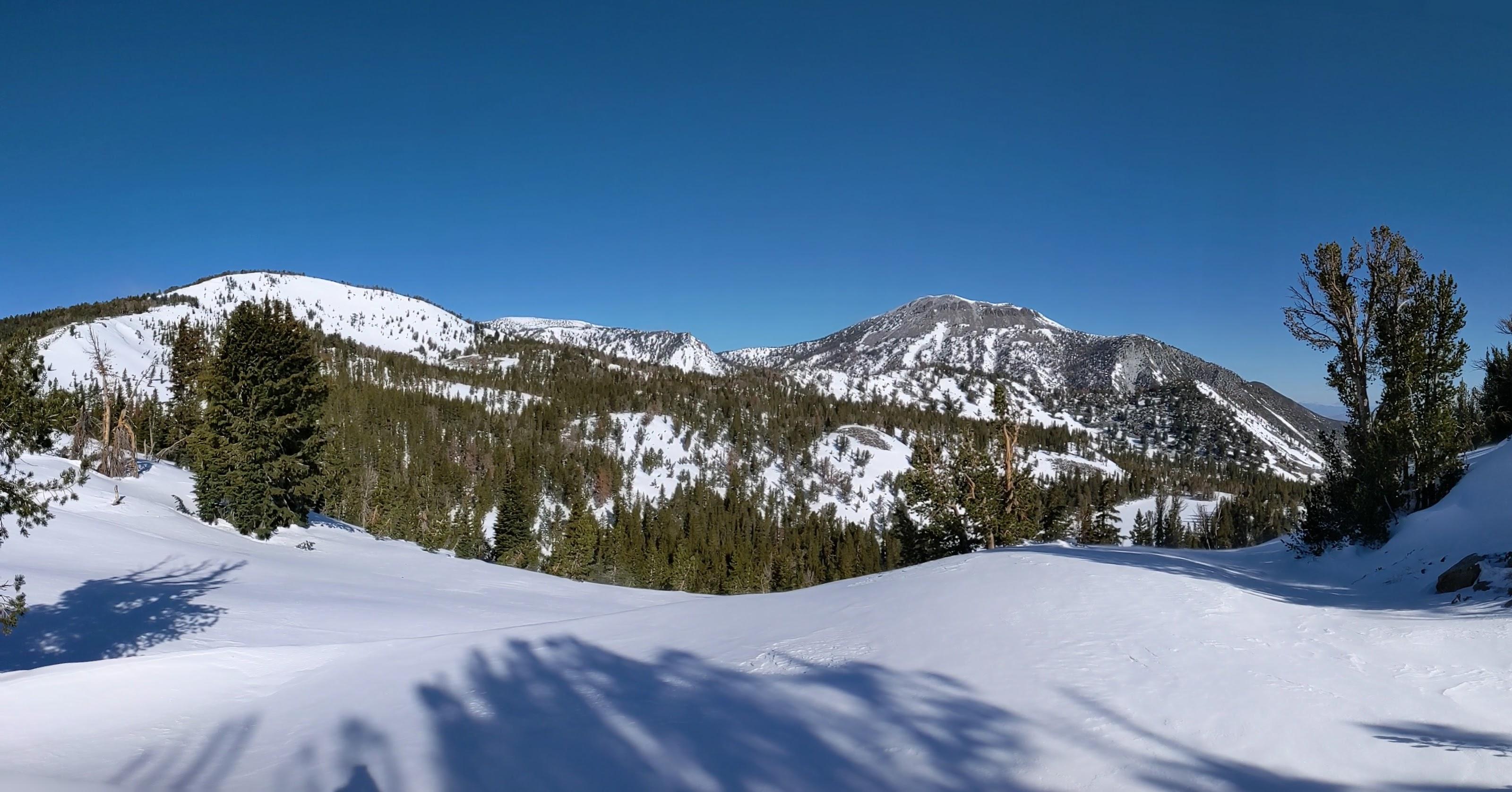 Note there is a false summit on the shoulder of Tamarac, with trees hiding the real one. Use GPS to make sure you are indeed on the summit.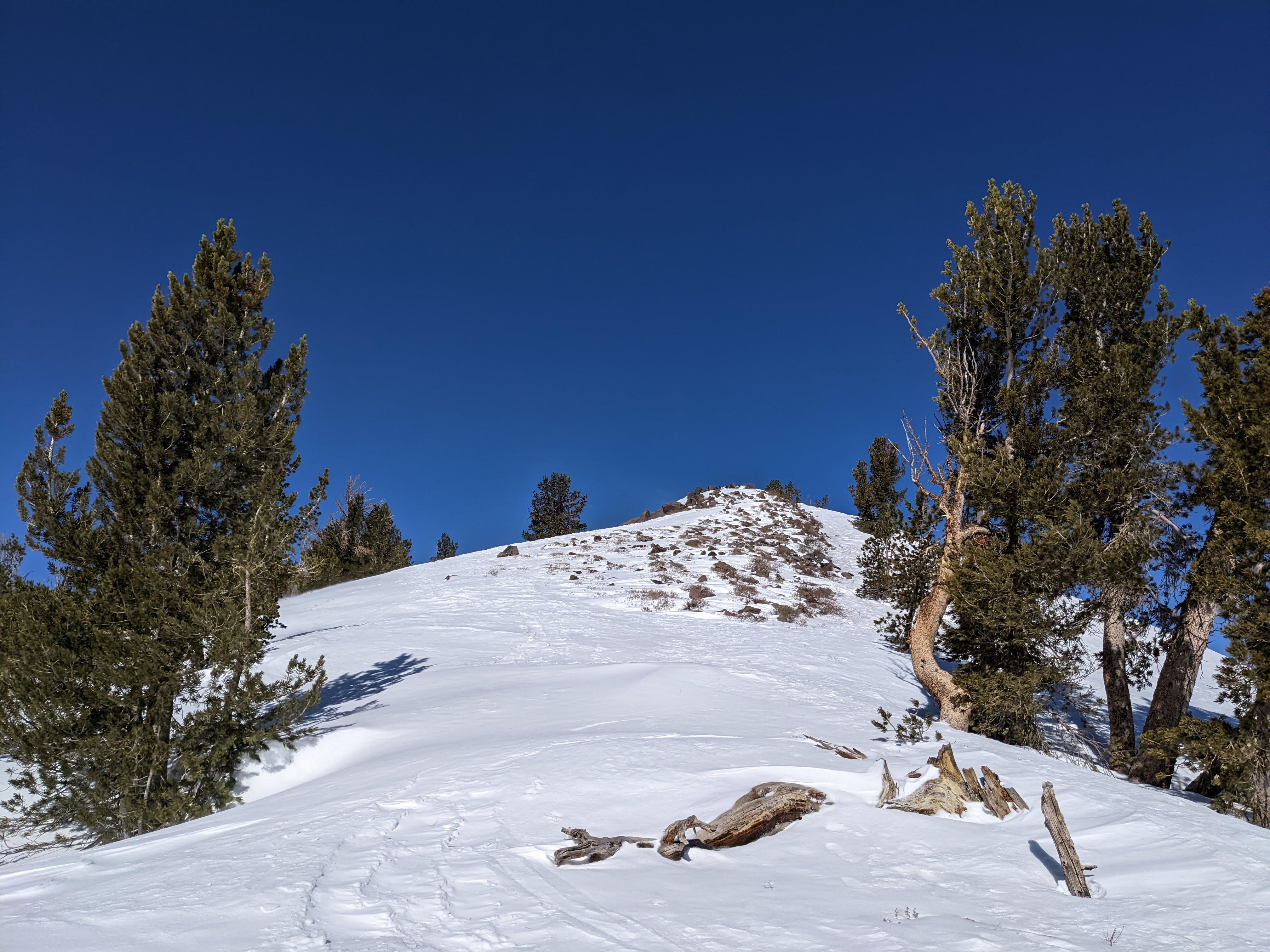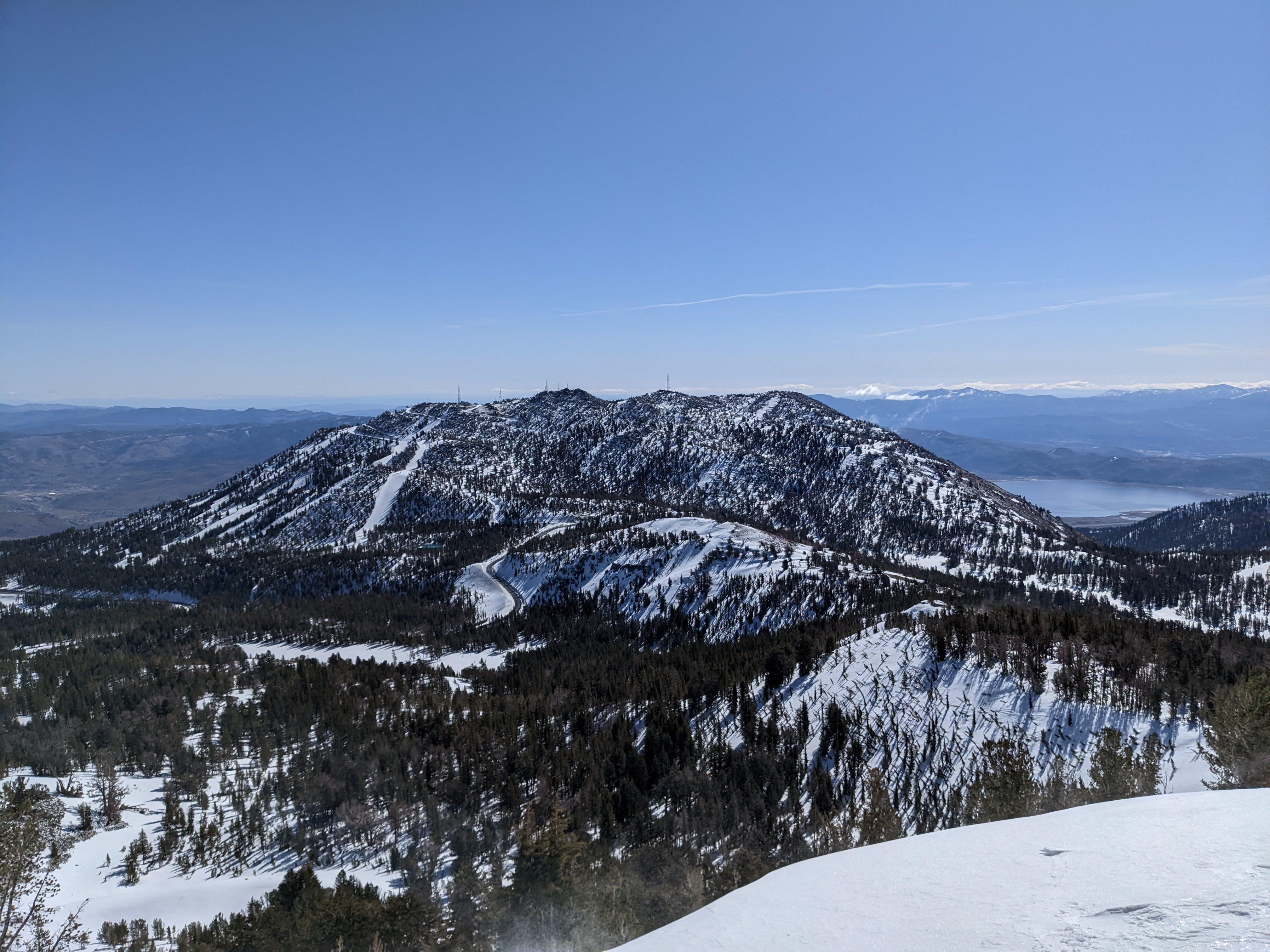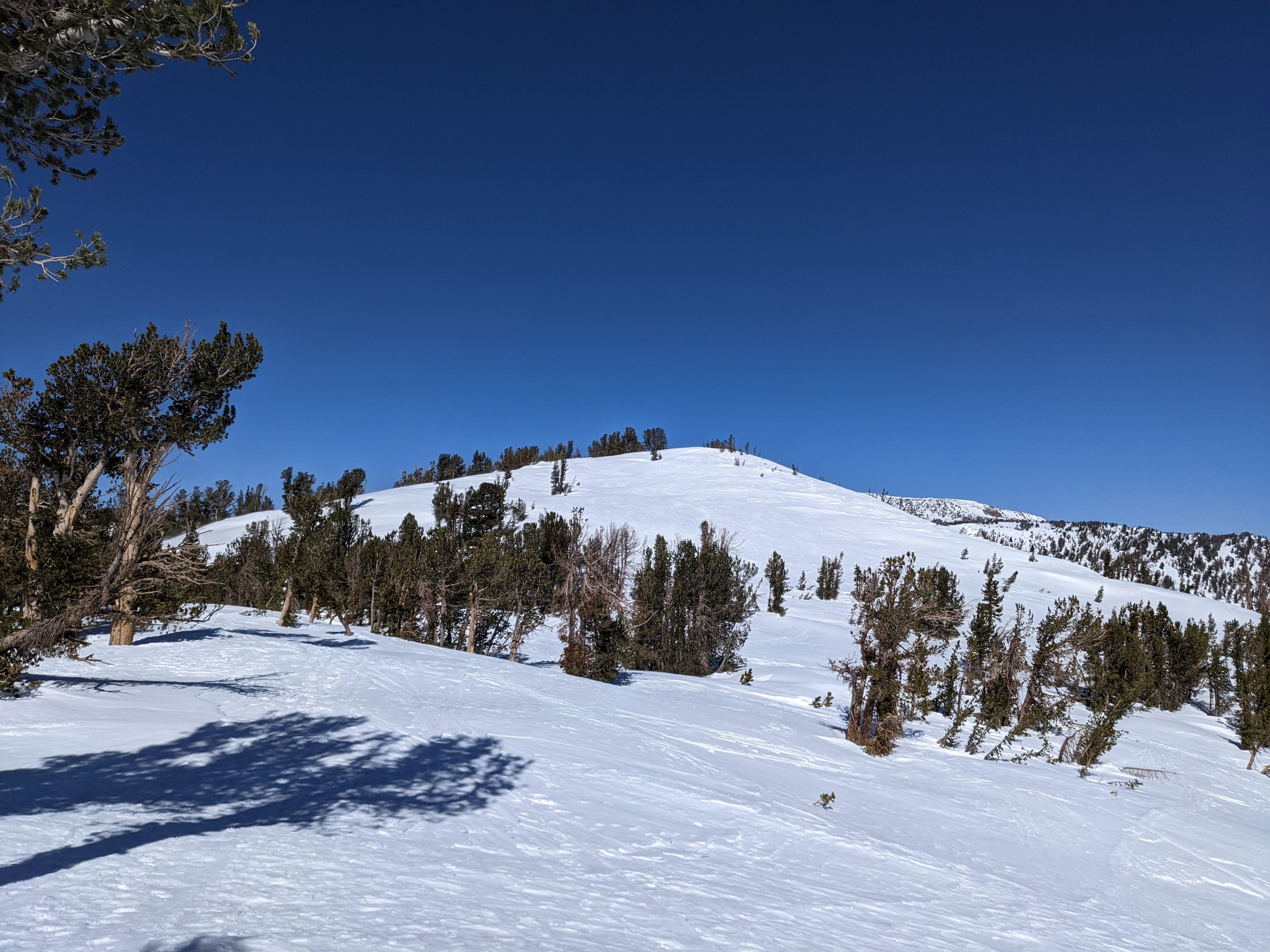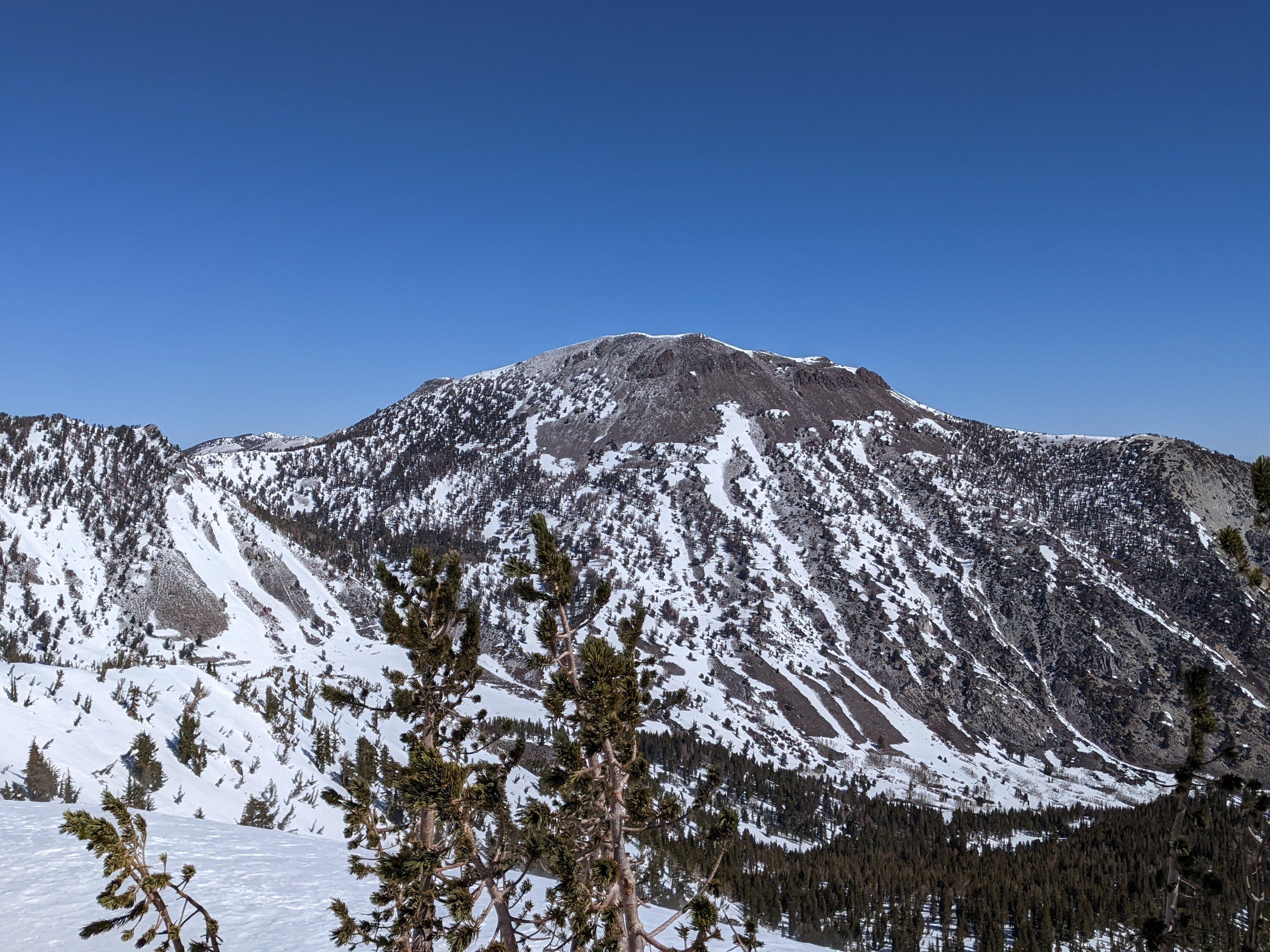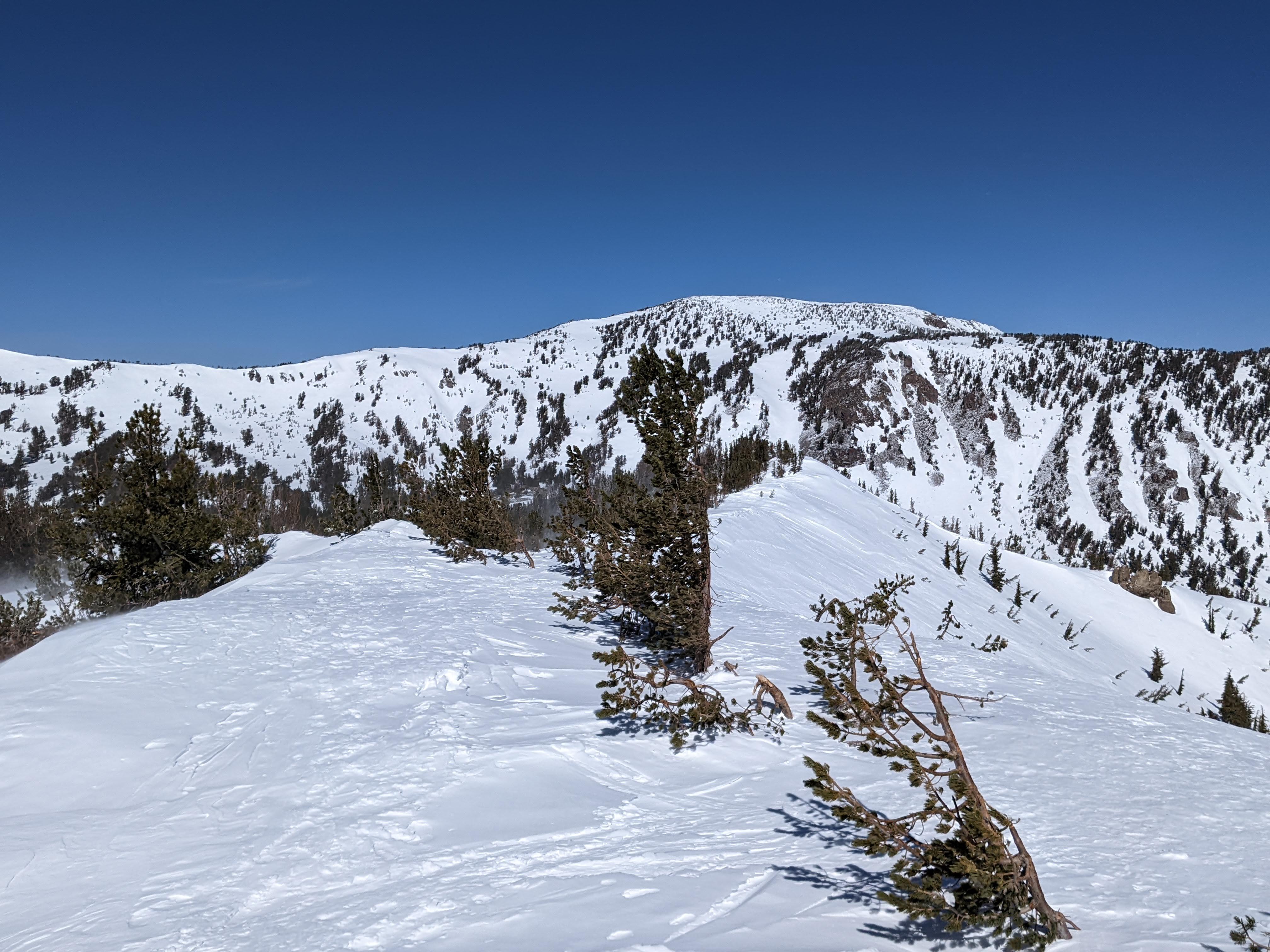 It took about two hours for me to get from parking to the summit.
Tamarack mountain aka W7N/WC-003 SOTA activation
I can tell with confidence - this activation was worth every point. Got the mast blown down five or six times before I gave up and put the dipole on the trees. Couldn't really hide from wind because I wanted antenna above the ridge for a low take-off angle in the eastern direction. Snow was blown into Morse paddle contacts and closed them erratically. Took some time to find a position where my setup was shielded - could not QSL properly for about 30 minutes.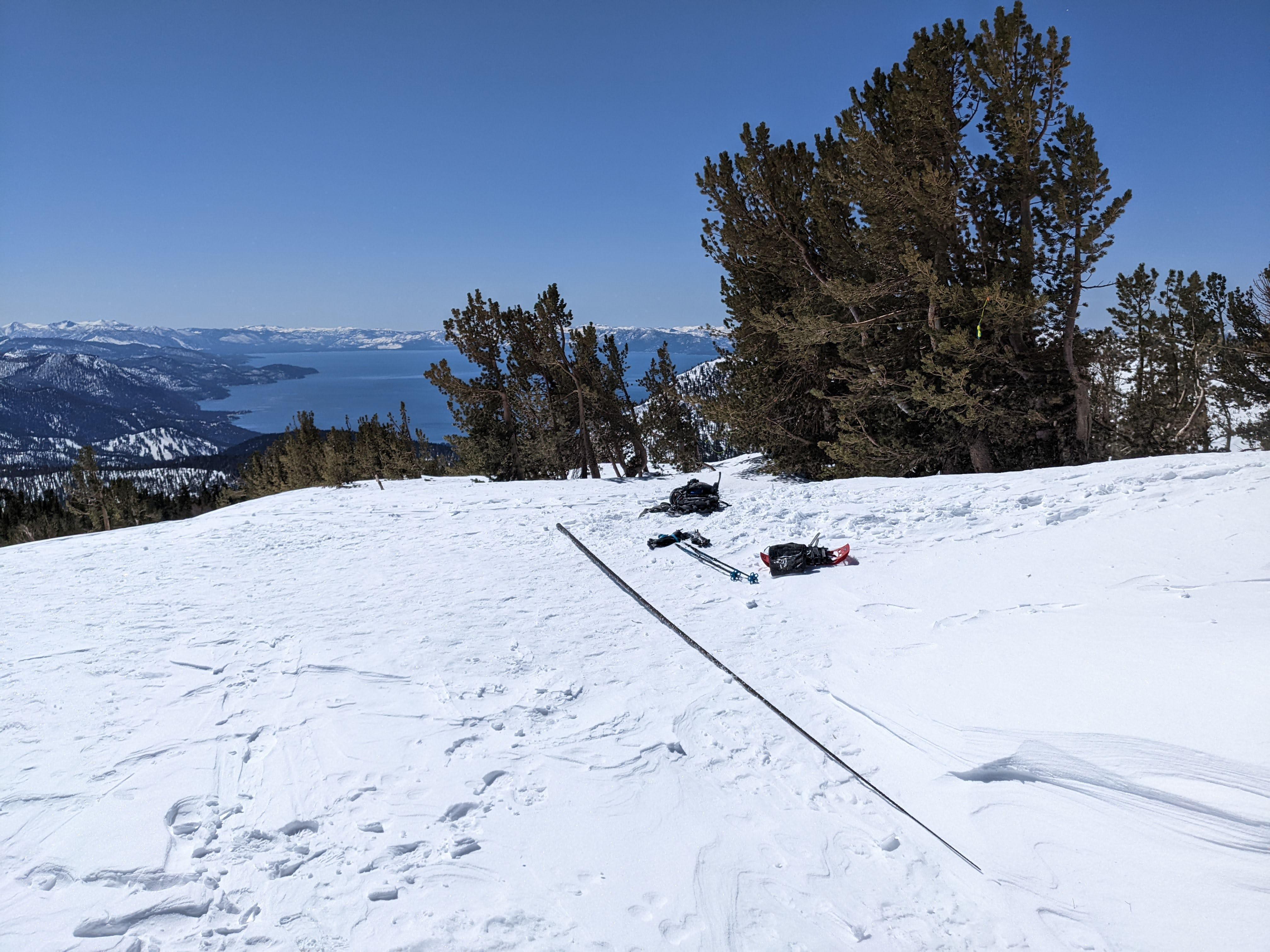 If you plan to activate in winter make sure your rig is at least splash proof - snow will get in otherwise!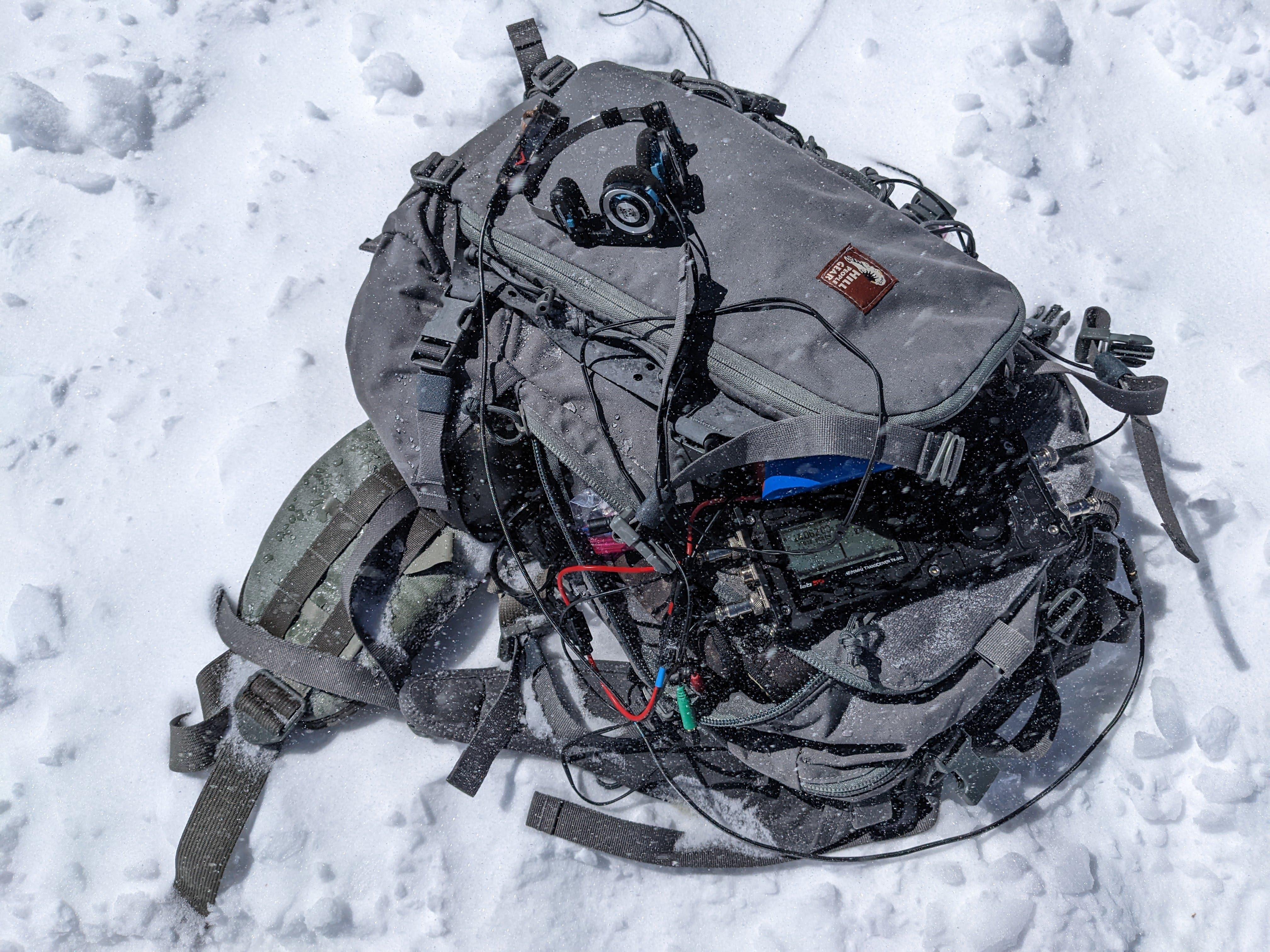 Stations worked from Tamarack mountain
Was extremely pleased to make yet another summit-to-summit QSO with George KX0R on W0C/FR-226 aka Rams Horn Mountain in Colorado.
| Time UTC | Call sign | RST sent | RST received | Frequency | Mode | Maidenhead grid |
| --- | --- | --- | --- | --- | --- | --- |
| 18:37 | W7RV | 339 | 559 | 14.062 | CW | DM43 |
| 18:38 | KX0R | 449 | 579 | 14.062 | CW | DM79 |
| 18:40 | W9MR | 339 | 559 | 14.062 | CW | EN52 |
| 18:50 | K2JB | 559 | 559 | 14.062 | CW | EM85 |
| 19:00 | K6HPX | 449 | 529 | 14.062 | CW | DM42 |
| 19:10 | N6PKT | 559 | 539 | 14.062 | CW | DM42 |
| 19:12 | K0FNR | 449 | 559 | 14.062 | CW | DM79 |
| 19:20 | K8LJG | 559 | 449 | 14.062 | CW | EN83 |
Not sure if I am going to have time for SOTA next few months or so but hope to see you again soon. 73, K0SSK out.