Mt. Caroline Livermore SOTA activation 2020-08-23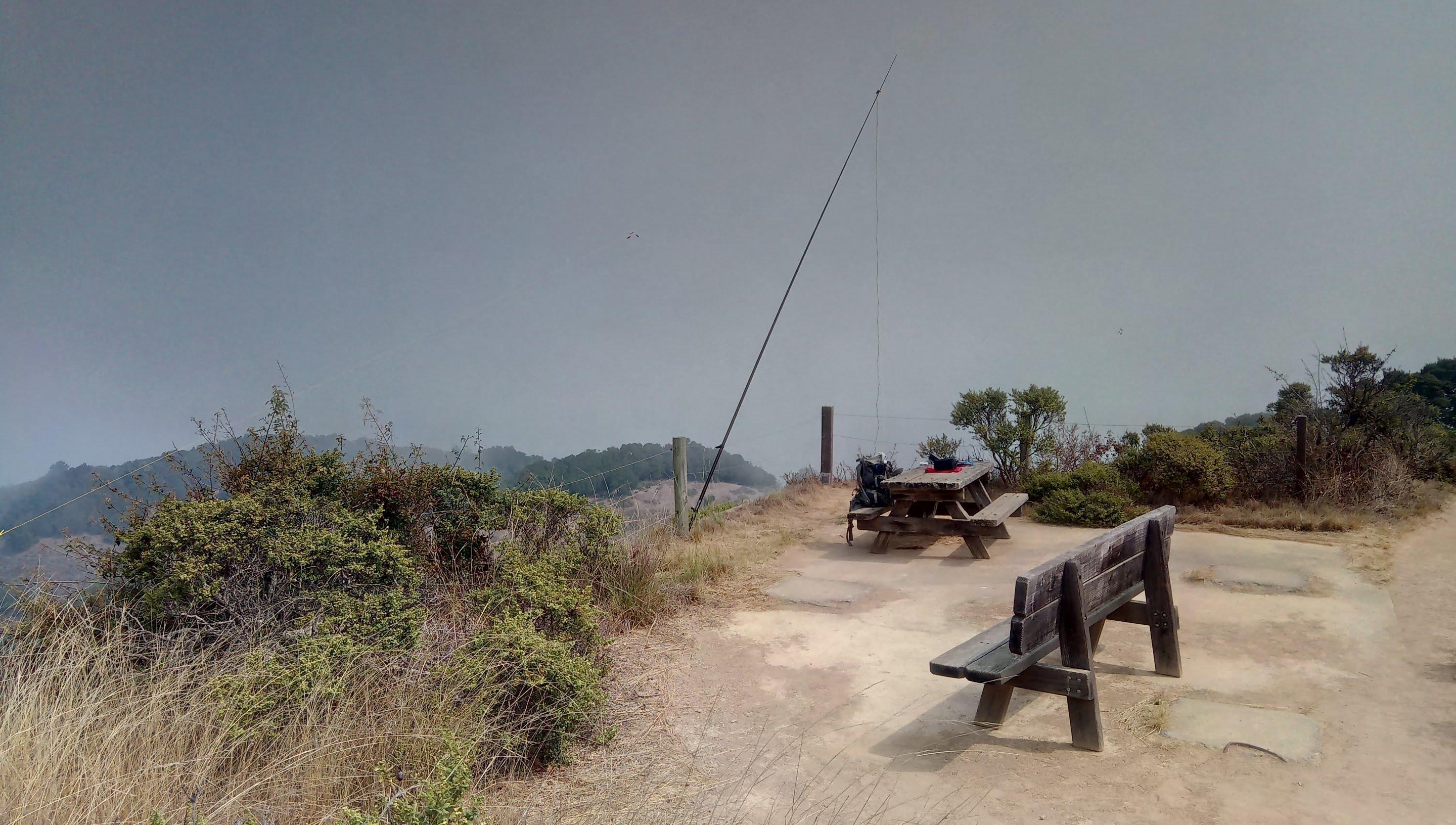 Hey-hey friends! If you read my previous post you know I've built a QCX+ kit from QRP Labs recently. Naturally I was eager to try the rig in the field but at the same time I didn't feel like doing any serious hike plus I wanted to maximize the probability of a successful activation. Ideally the summit should be close to a ham brood, the hike should not be boring but still allow to bring some backup equipment just in case QCX+ fails me.
Meet Mount Caroline Livermore W6/CC-075 in the Angel Island State Park located (quite unsurprisingly) on Angel Island, the second largest in San Francisco bay.
There are plenty of hams around the bay and I wanted to visit the park for quite a while now. I would prefer to camp but due to Covid-19 closures the only option for visiting the island in August 2020 is a day hike.
Because of closures there is no ferry connection between SF and Angel Island. The only option right now is to take a ferry from Tiburon.
A wee bit of history
Park on an island worth visiting just for sake of visiting an island but there is actually more to it.
Joseph Kinyoun was stationed here in 1900 as the head of the Marine Hospital Service. He lead efforts to contain the San Francisco plague epidemic of 1900-1904, a regional outbreak of Third plague pandemic originated in China. Kinyoun resigns after allegations that his conclusive bubonic plague diagnoses were scaremongering.
I highly recommend a book on the topic "Black Death at the Golden Gate: The Race to Save America from the Bubonic Plague" by David K. Randall.
Probably the most famous installation here is US Immigration Station sometimes dubbed "Ellis Island of the West". Unlike the it's eastern counterpart Angel Island was not too welcoming. The station was built on the island in the wake of the plague outbreak and was used to enforce strict immigration laws, to detain and quarantine want-to-be immigrants from Asian countries. An immigrant myself I find this part of an american history very interesting and worth a close examination.
The mountain is named after Caroline Sealy Livermore who was instrumental in assigning a state park status to Angel Island.
Getting there
I recommend booking ferry tickets beforehand. In the summer ferry works every day and only on weekends off season. The closes parking lot is less than 5 minute walk from the pier. There are dining options near the pier so you'll need only snacks and water with you. I was 20 minutes early for 1000 ferry to the island and was the very first passenger in the boarding line. Upper deck of a ferry is open and it is usually pretty windy - just in case you have any Covid concerns.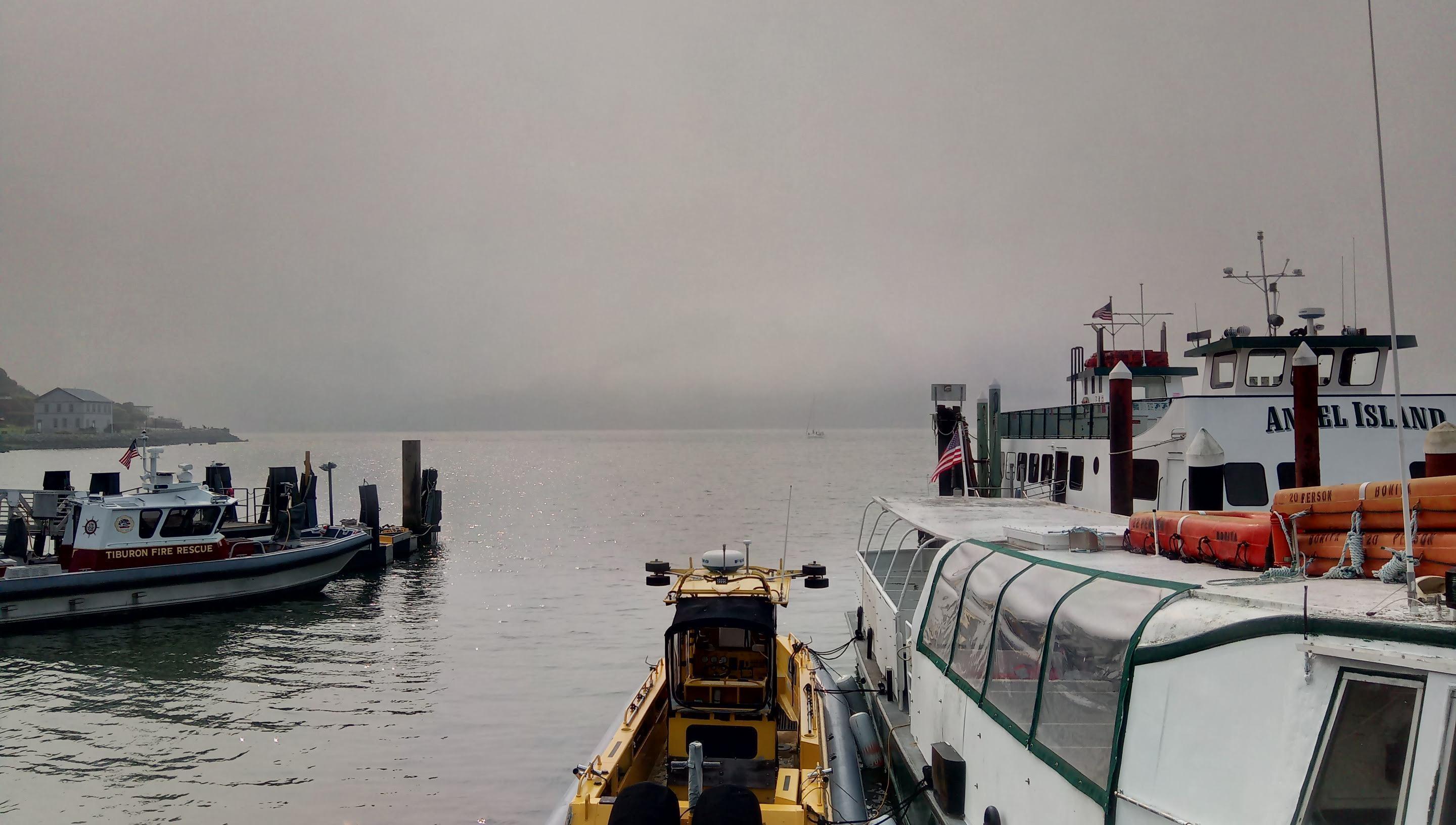 The ferry ride itself takes about 15 minutes and takes you to the visitor center moore. Restrooms, a cafe and bike rentals are located here. You may bring your bicycle to a ferry but there is no bike trail to the summit.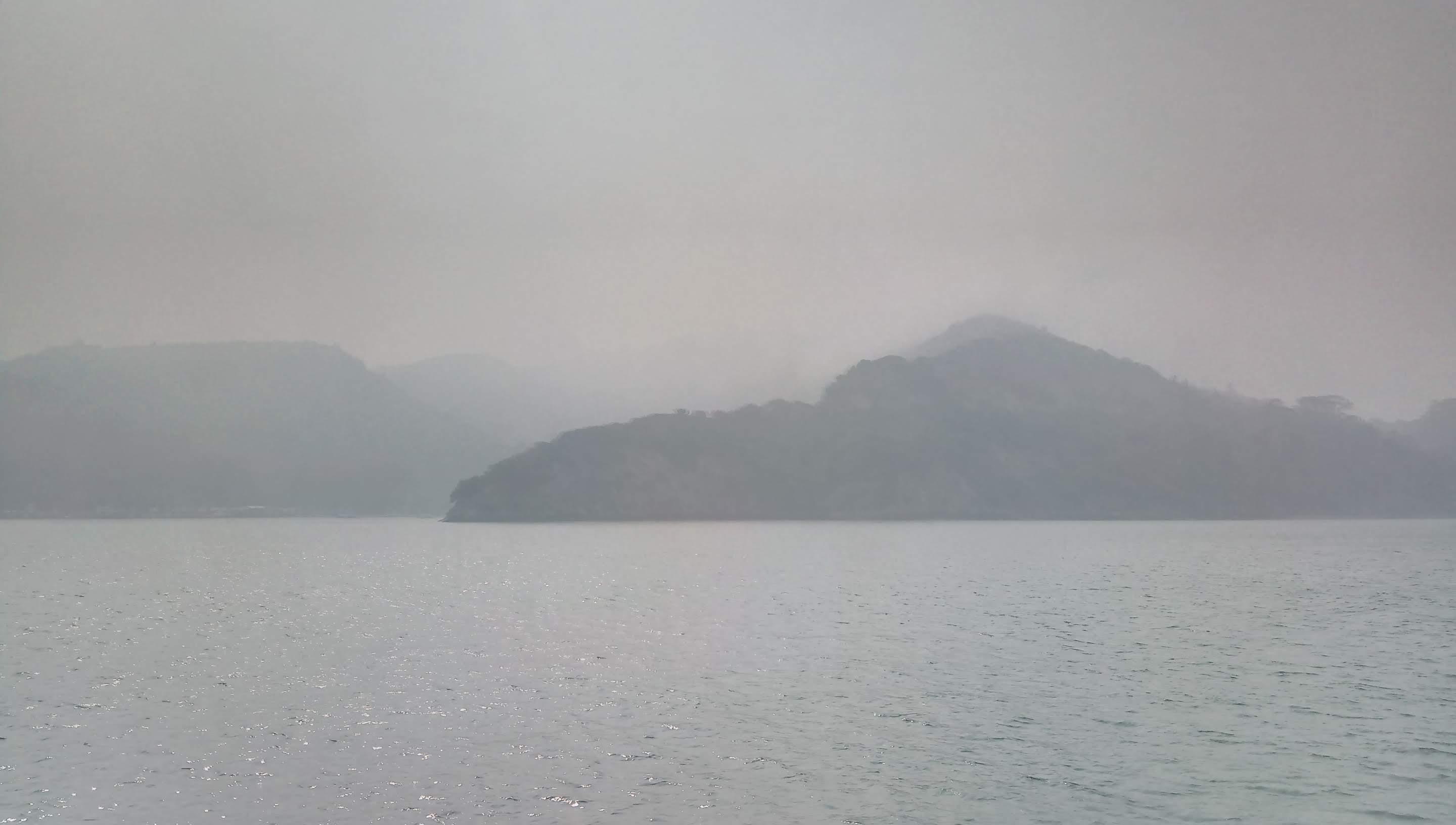 As I write this SCU and LNU Lightning fire complexes are still smoldering, week ago when I went to the park August fires were raging. While the smoke situation was not as bad as in the South Bay area it was quite bad. What you see in photos is like 50/50 fog and smoke mix. On a clear day you may expect nice views of SF, Alcatraz and Golden Gate but it's often foggy in summer.
Gear
I would grade this hike as an easy one so you'll need nothing specific aside from layers, a windbreaker and a hat you can attach to yourself firmly. I believe if you dredge the strait you'll find tons of baseball caps blown off tourists.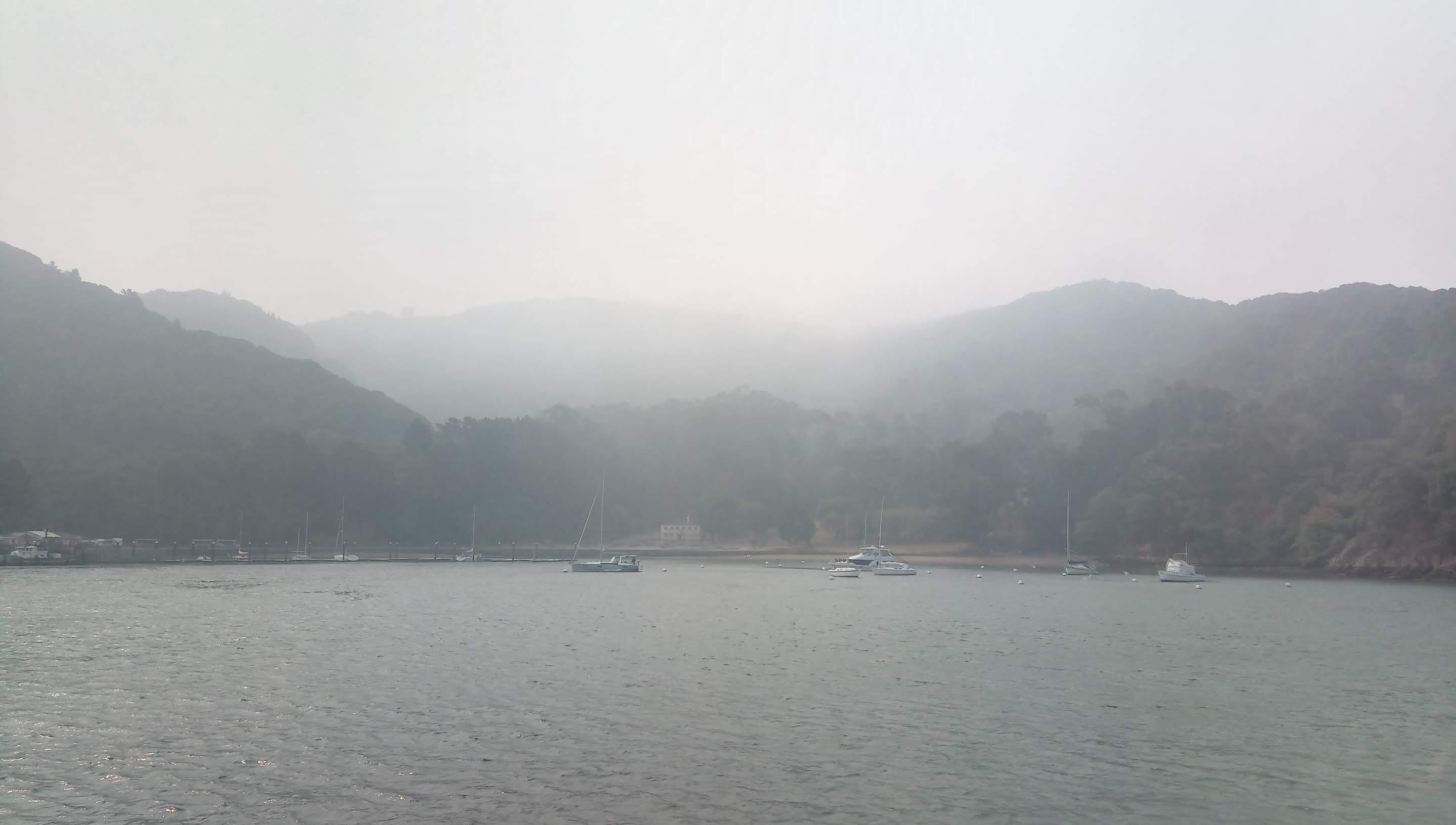 On the island
There is a loop trail bringing you to the top of Mt. Livermore (237 meters / 777 ft). I wanted to squeeze as much as possible out of my first island visit so after reaching the summit and activating it I followed the loop clockwise until the intersection with the fire road and then hiked the fire road counterclockwise to get a better view of the lower parts.
I started my hike at 1030 and was back to the visitor center by 1500 just in time for 1520 ferry. The last ferry back to Tiburon is 1620 and can be quite packed.
The fastest way to get to the top of Mt. Livermore is via the North ridge trail.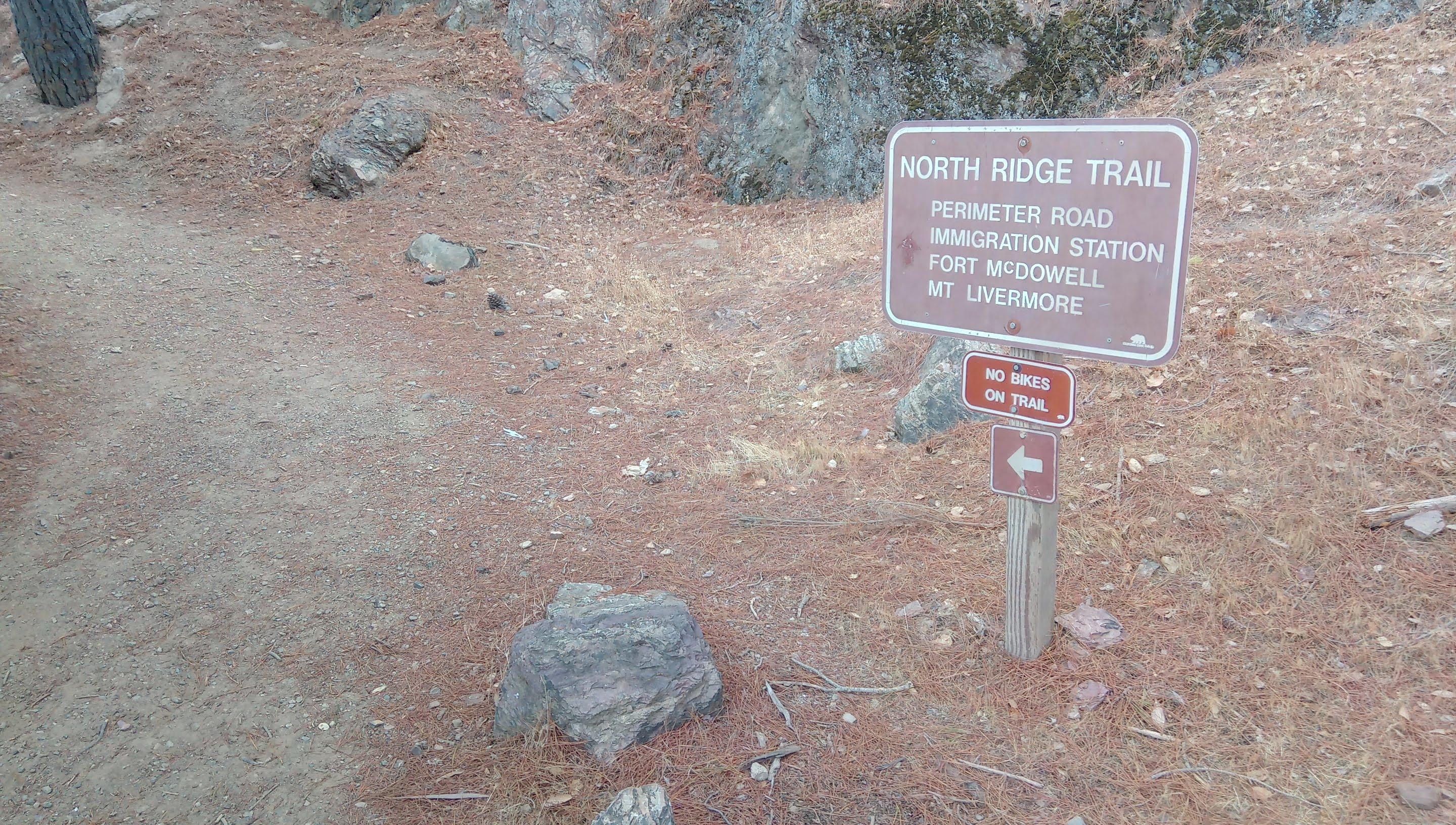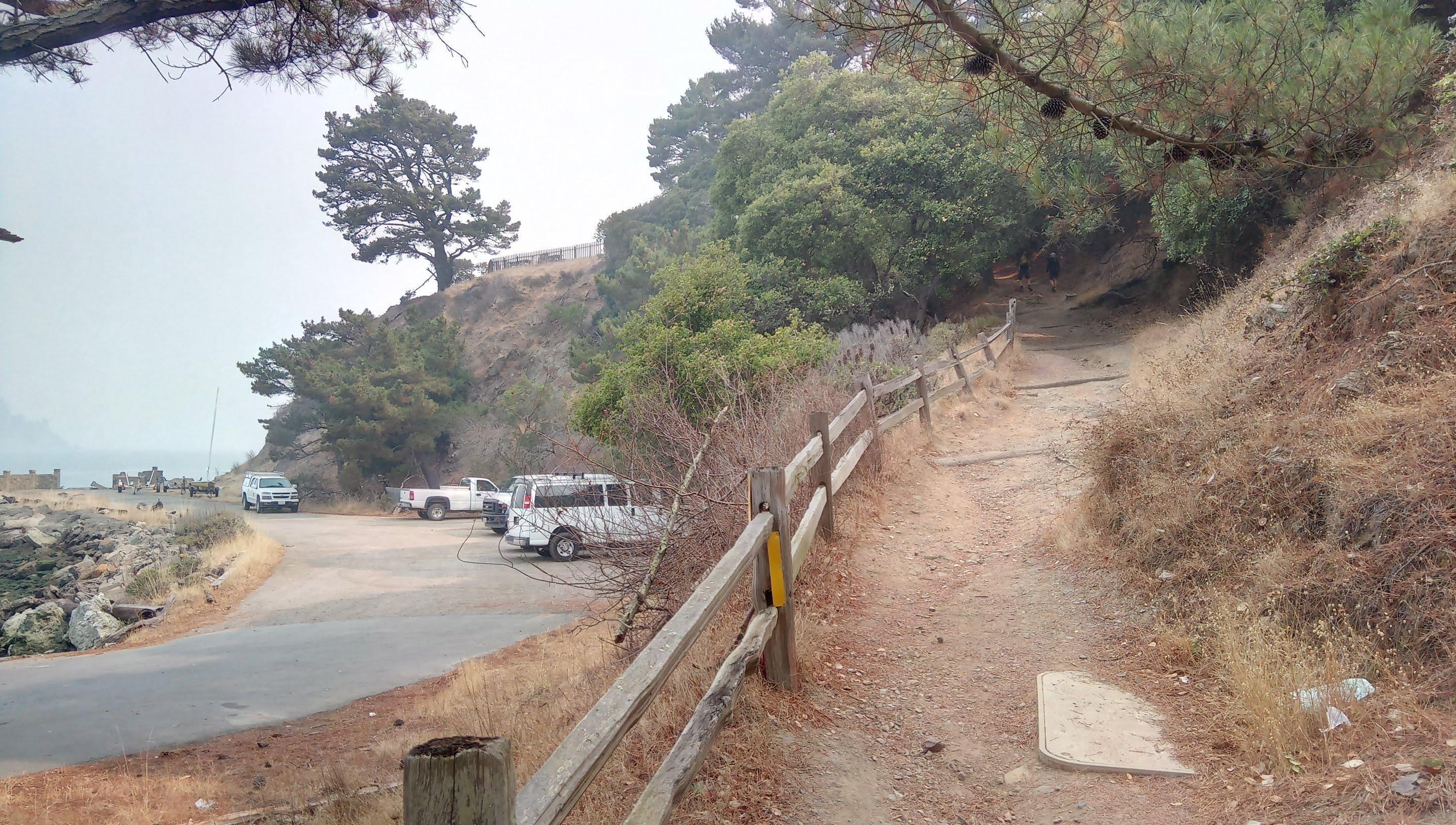 I was pleasantly surprised with the forested northern part of the island. To be honest I was expecting to find another dull sun bleached hill but the reality was quite a bit more shaded and picturesque.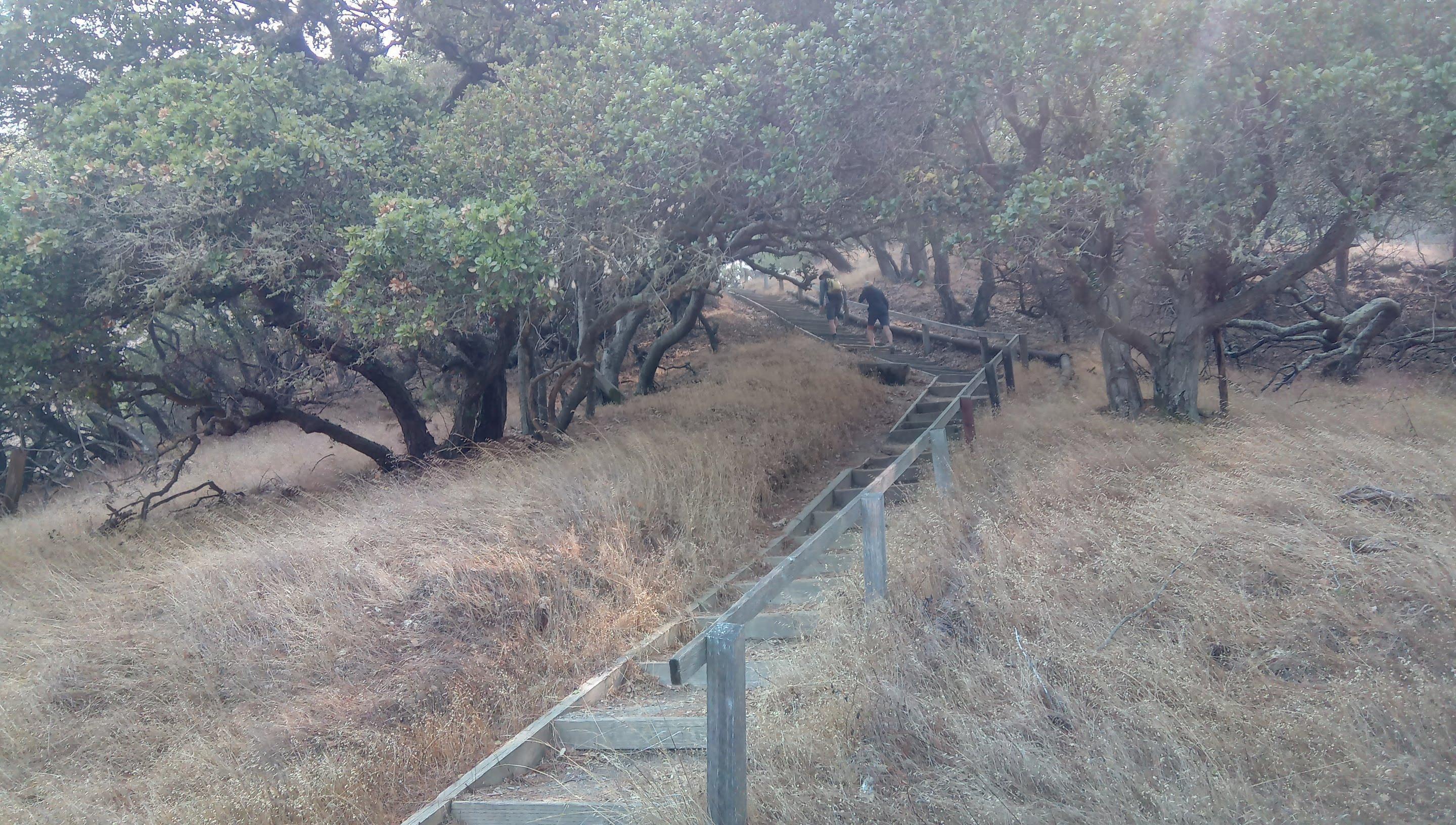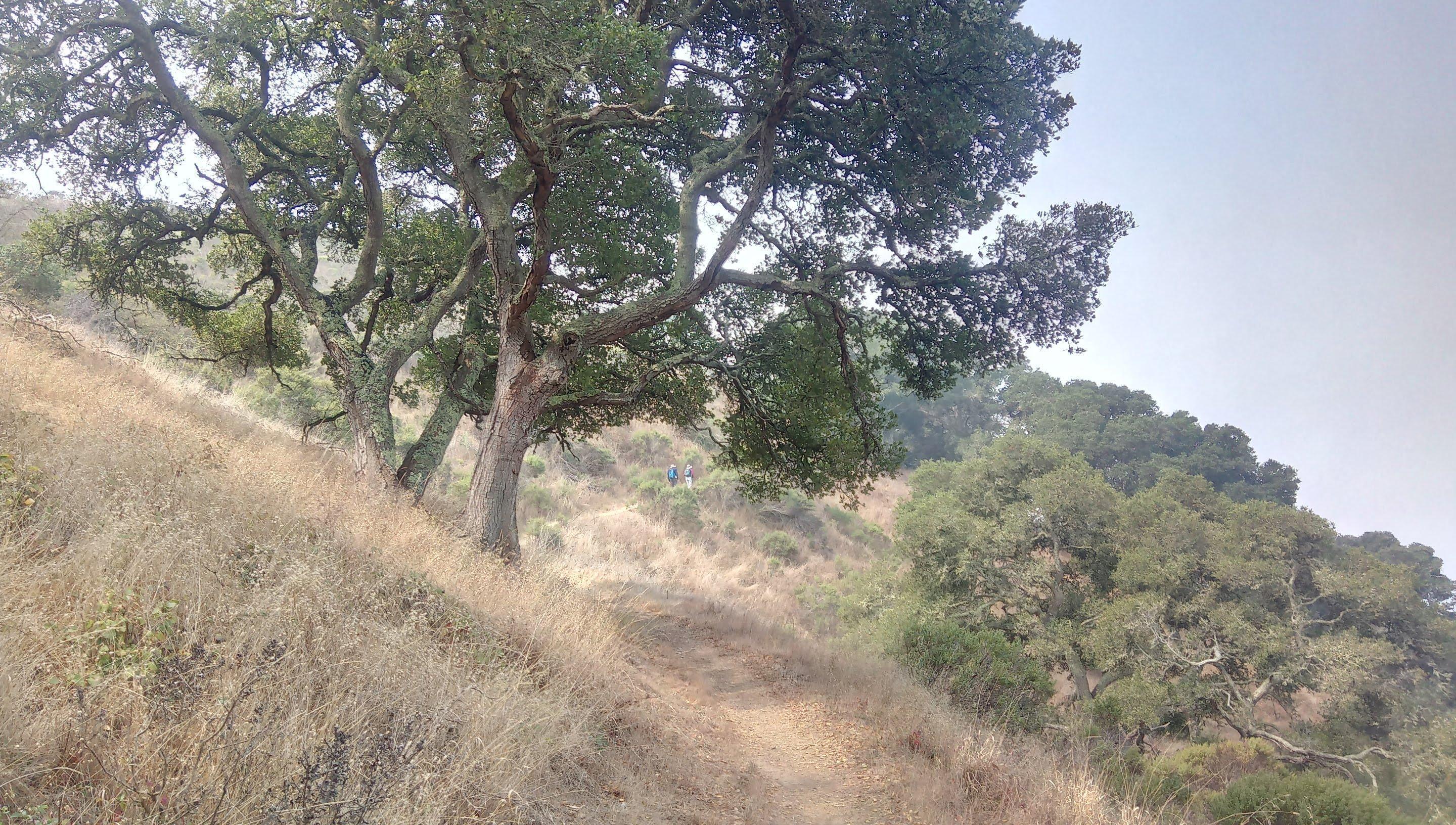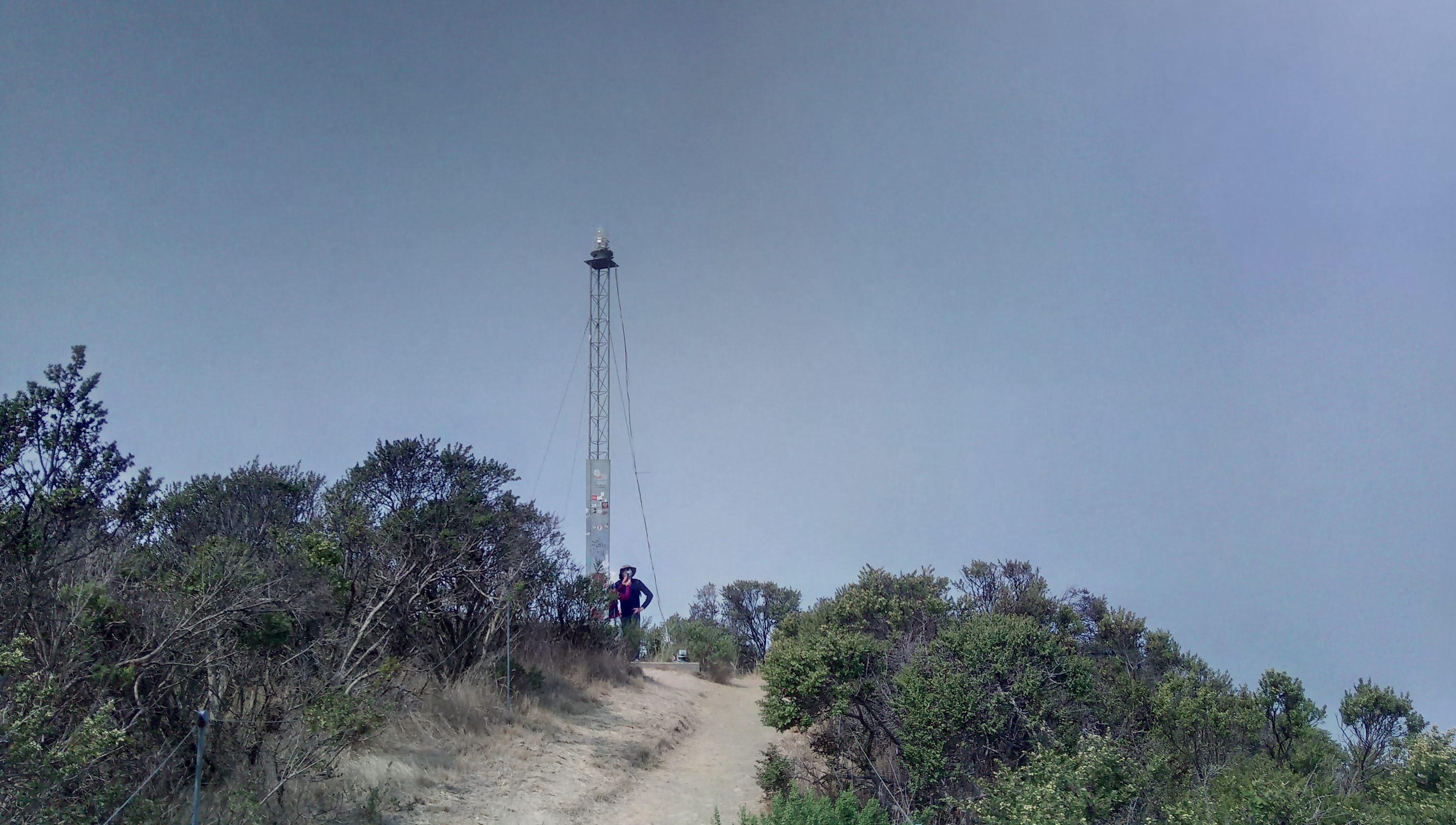 Mt. Livermore SOTA activation
I would say the summit of Mt. Livermore is by far the coziest place I have activated from. There is a fence you can attach a mast to, a table and a bench you can place your equipment on. Bring long straps, I didn't have straps long enough to attach to the fence poles and ended up strapping my mast to the horizontal fence cables. It worked but antenna wires pulled the mast from a vertical position.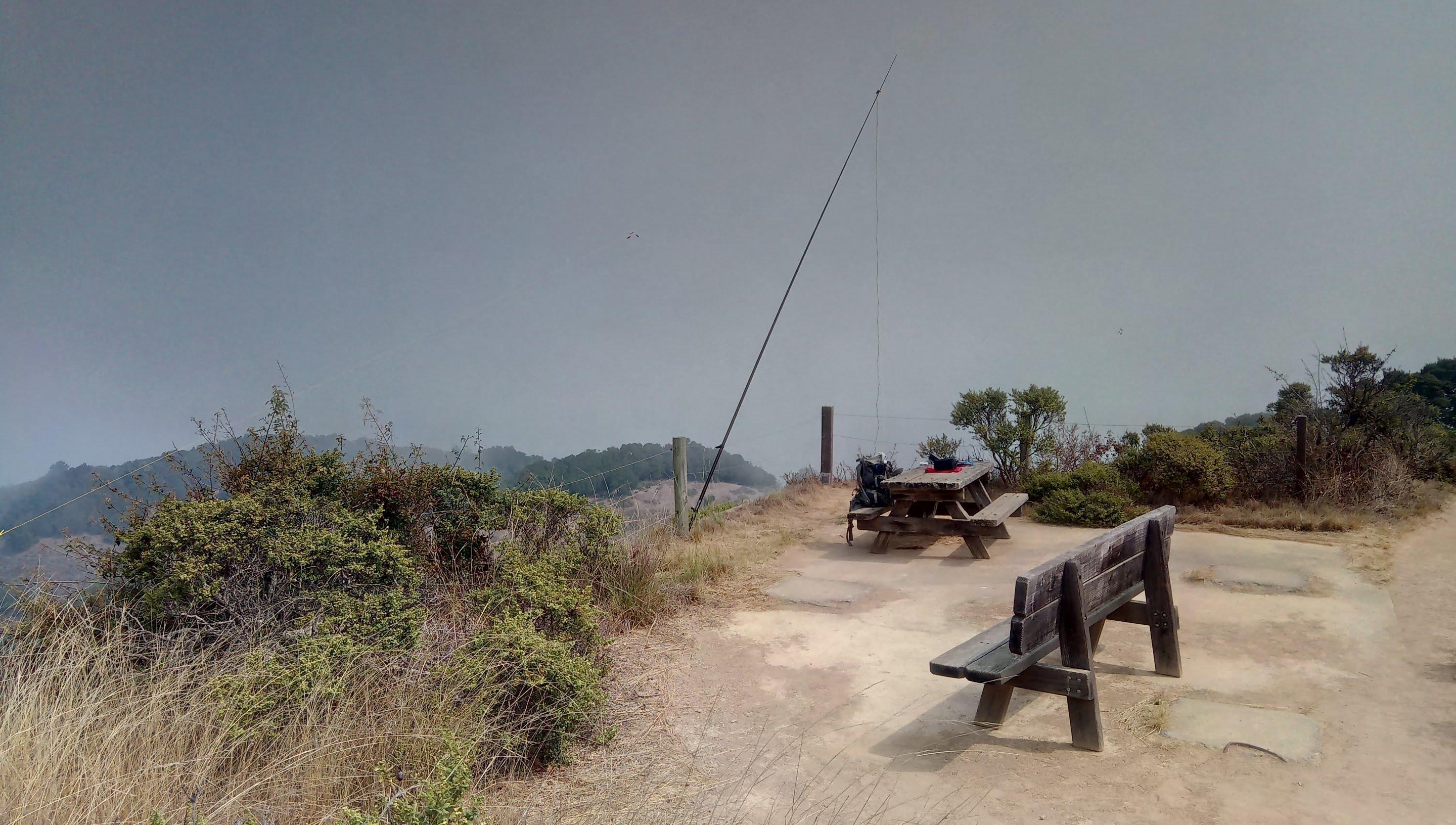 Stations worked from Mt. Livermore W6/CC-075
QCX+ was the main station and Elecraft KX-2 was a backup. Operating QCX+ from a stand makes for a huge usability convenience improvement - it is a chore to decipher the LCD display when the transceiver lays flat on a table.
So did QCX+ work? Oh yes! Actually I am very impressed with sensitivity - the only reason why I needed to ask for repeats was my still humble ability to read Morse code. Received signals were punchy and easy to copy even without an external audio filter. Filter does help to cut noise a bit though.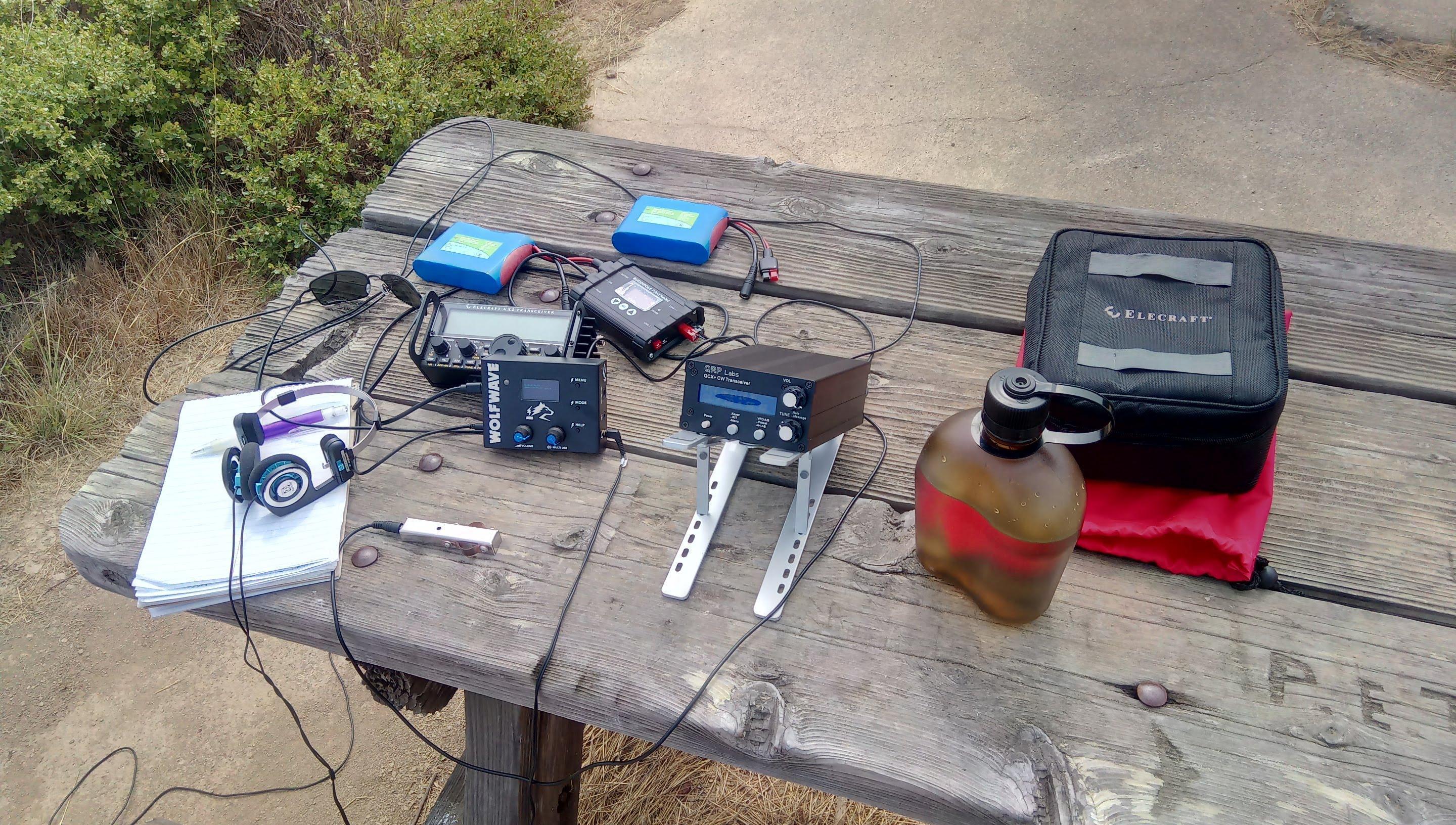 Thanks to all the chasers who made the activation possible! You folks rock! I was really happy to hear a lot of people again. Given I only put out around 3W most of the credit for the activation is definitely yours.
| Time UTC | Call sign | RST sent | RST received | Frequency | Mode | Location |
| --- | --- | --- | --- | --- | --- | --- |
| 18:55 | KI7VEM | 599 | 529 | 14.062 | CW | CN85 |
| 18:59 | N5ZC | 599 | 529 | 14.062 | CW | DM95 |
| 19:00 | KR7RK | 599 | 559 | 14.062 | CW | DM42 |
| 19:02 | KF7VI | 599 | 529 | 14.062 | CW | CN86 |
| 19:04 | W0MNA | 599 | 599 | 14.062 | CW | EM29 |
| 19:06 | K9VD | 599 | 599 | 14.062 | CW | CN87 |
| 19:08 | K7SS | 599 | 559 | 14.062 | CW | CN87 |
| 19:10 | W0ERI | 599 | 599 | 14.062 | CW | EM29 |
| 19:15 | VA6CA | 599 | 339 | 14.062 | CW | DO21 |
| 19:17 | WW7D | 599 | 579 | 14.062 | CW | CN87 |
| 19:20 | W0JSL | 599 | 329 | 14.062 | CW | DM79 |
| 19:20 | NS7P | 599 | 579 | 14.062 | CW | CN84 |
Time to get going
As I have already mentioned I didn't have much time - I wanted to check the southern part of the island and be back to the pier for 1520 ferry. At around noon the fog below started to melt.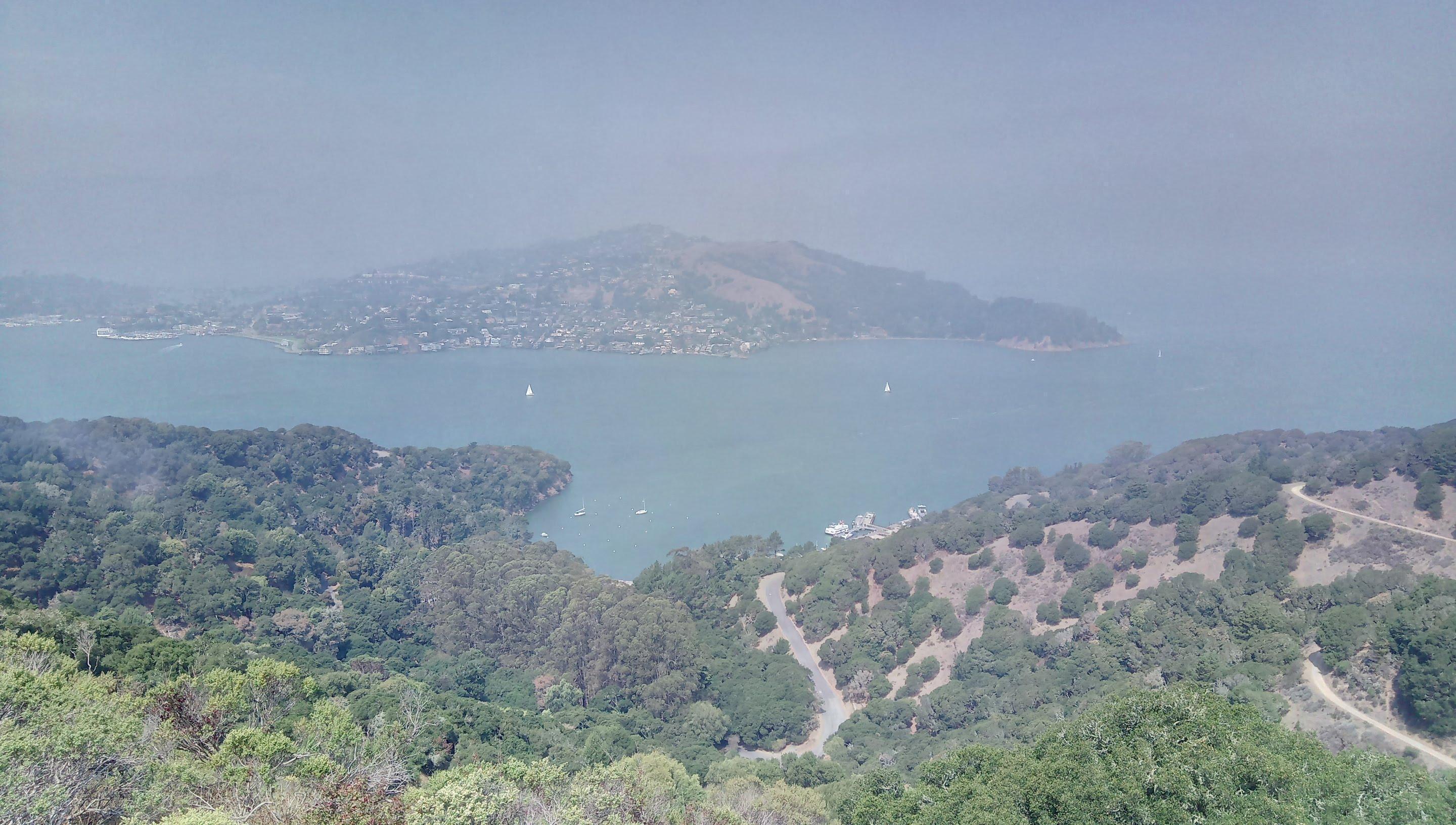 I was following the loop further until the intersection with fire road but instead of returning to Ayala Cove I turned left to the fire road and hiked it counterclockwise. This is a nice, level hike and on a clear day I would get a great view of San Francisco waterfront and Alcatraz from there. Not this day though - fog was still funneling into the bay through Golden Gate. There are not as many trees as on the southern slope and ocean breeze can be pretty chilly.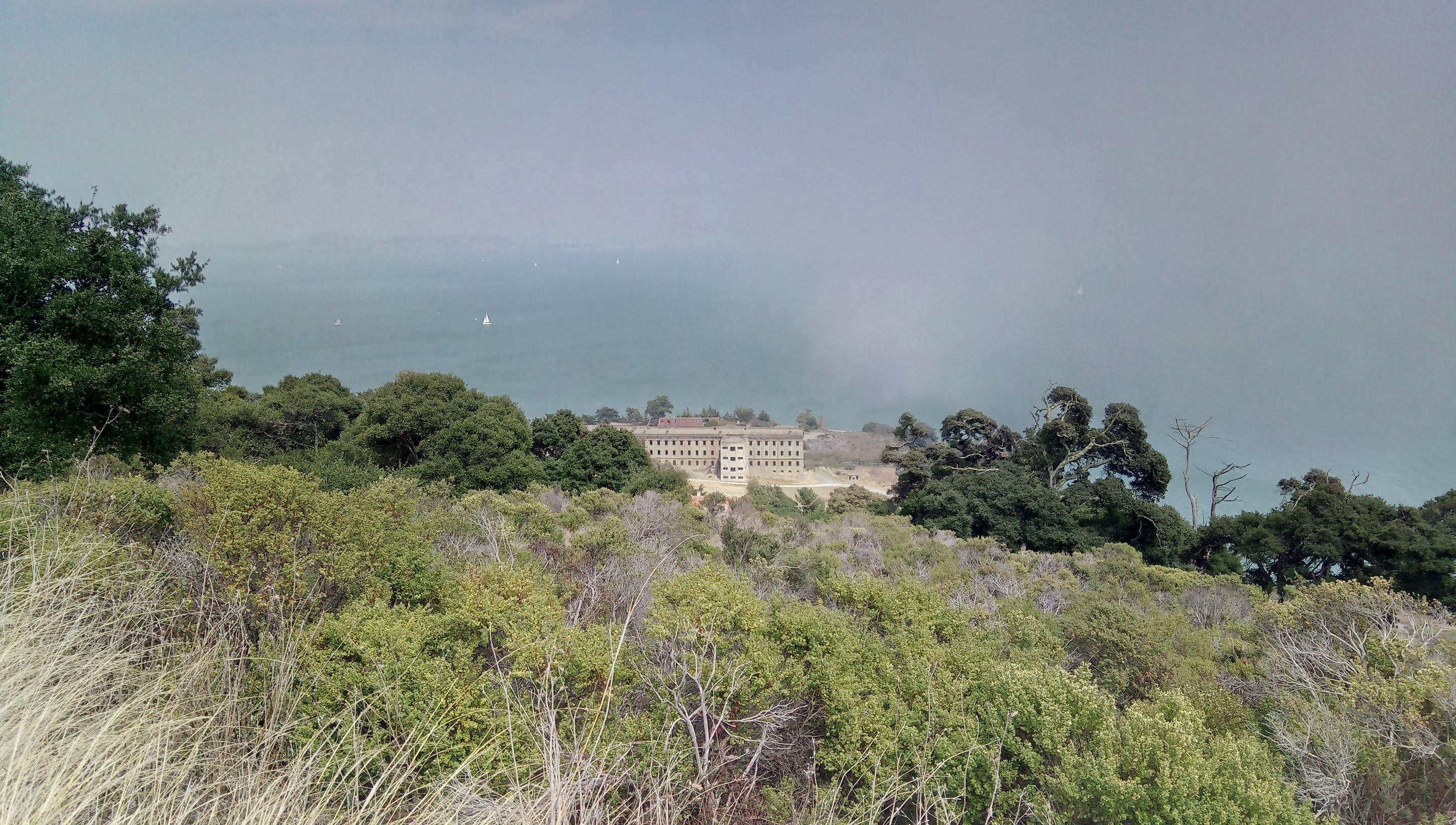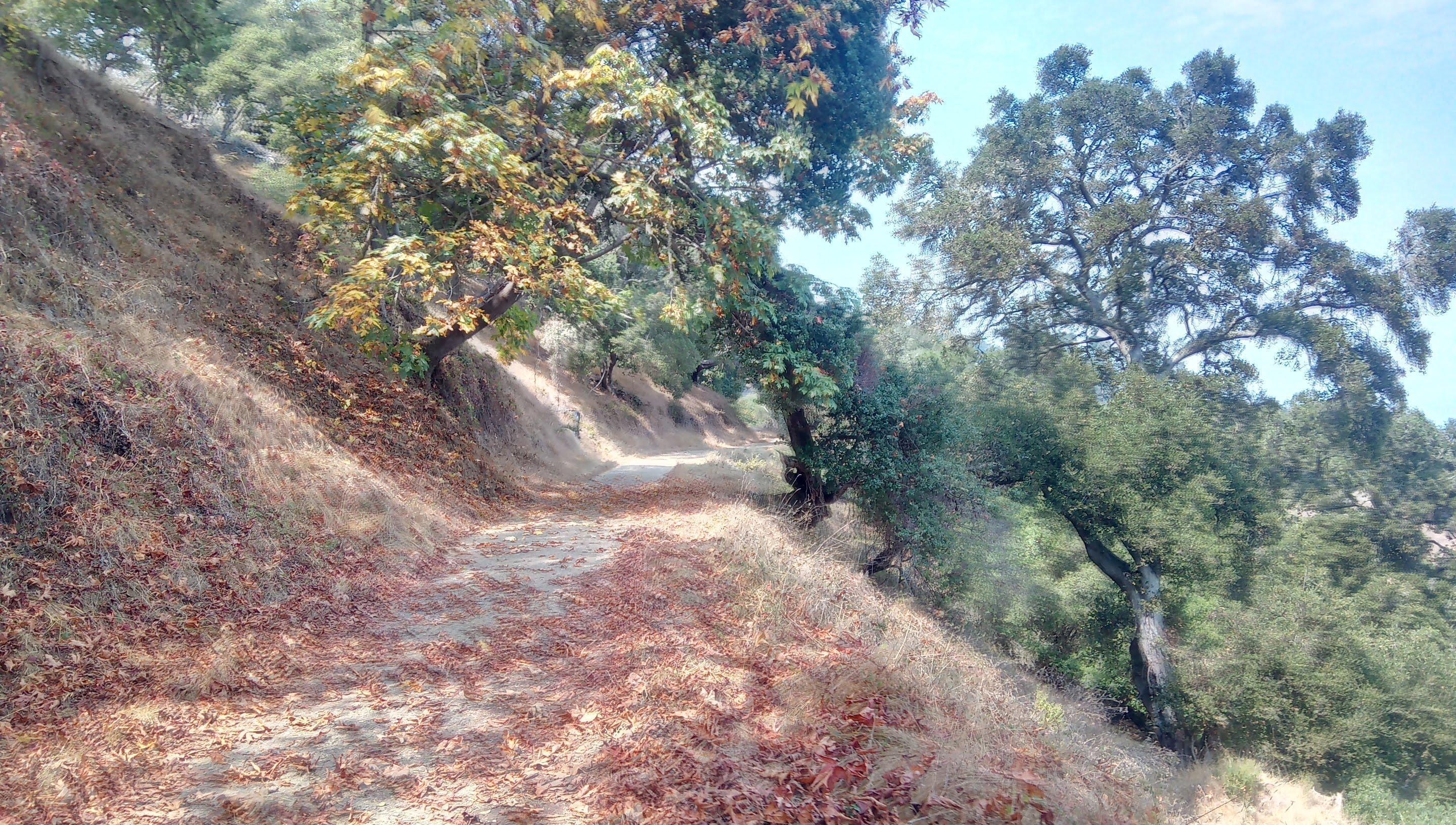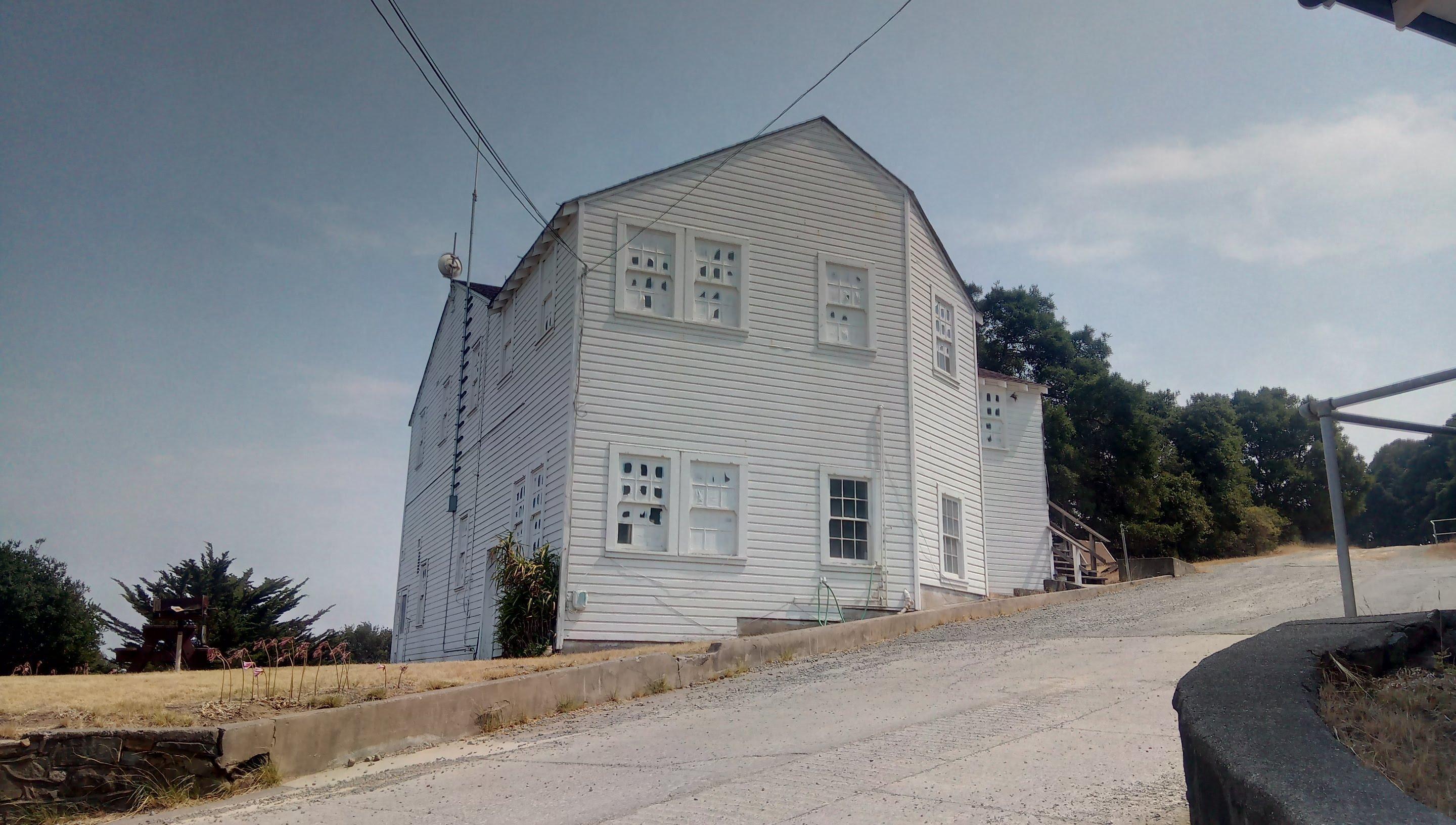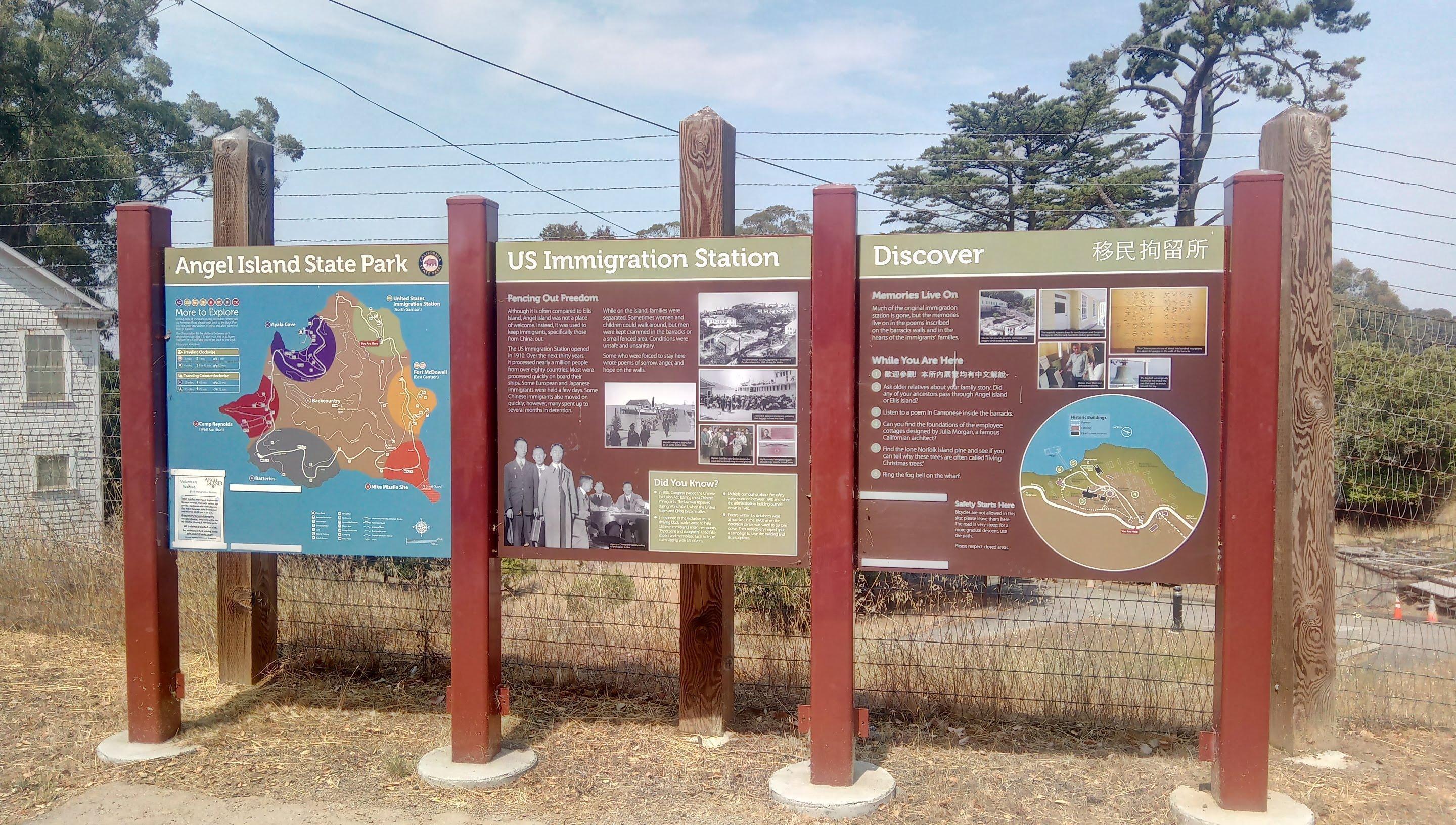 This is it. Was back to the pier just in time for 1520 ferry back to Tiburon.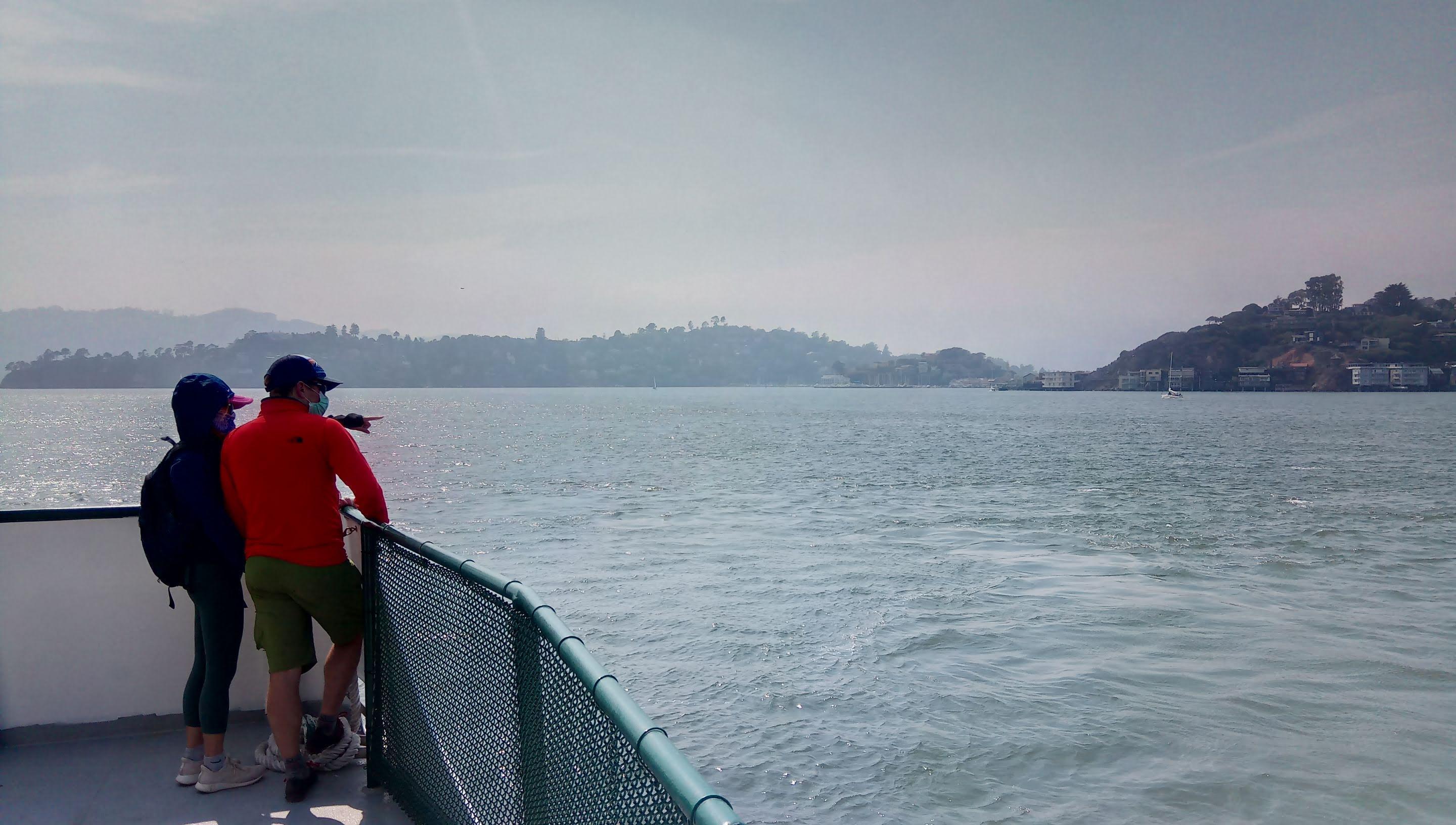 I will definitely be back and probably going to rent a bike. Highly recommend the hike if you are in the area and want something easy but not boring.
My next post is likely to be about QCX+ WSPR beacon mode. Take care. K0SSK out 73 ditdit.